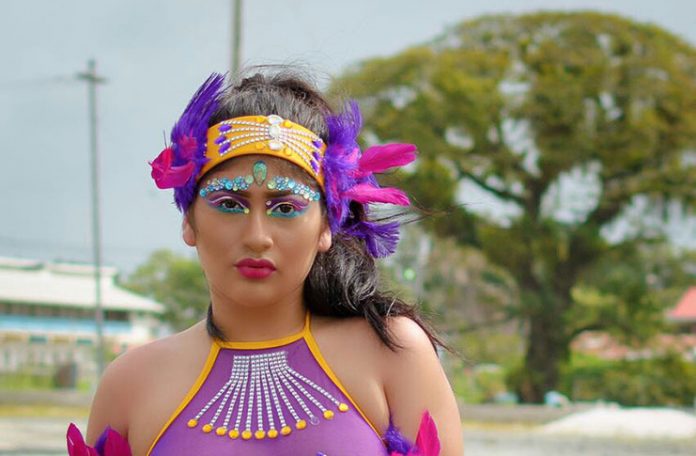 It's Mashramani and in this time when people are experimenting more with makeup, now is the time for you to tap into this new fad to help accessorise your Mash look. Whether you choose to have your makeup done professionally or use YouTube as your inspiration to apply it yourself, here are a few tips from Guyanese makeup artist Janica Sandy, on how you can get your best look and keep it fresh all day, come February 23! Use water and sweat-proof makeup. Mashramani requires hours of heavy activity in the sun, and lots of partying at night too. Using inferior makeup could could leave your face a runny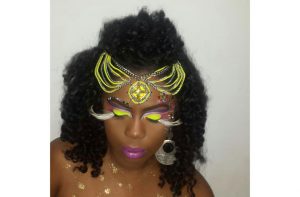 mess at the end of the celebrations. You want makeup that stays on for hours and keeps you looking fresh. Products that last are not always cheap but the investment is worth it. Invest in waterproof eyeliner and mascara to avoid running, also use waterproof lip-gloss or matte lipsticks.
With makeup, it's the eyes that steal the show. To get your best look for this carnival-inspired season, bold and bright colours around the eyes are recommended for the most vibrant looks. To make your colours pop, try using an eyeshadow base primer. And don't be afraid to experiment with gems, stencils, lashes and all other accessories to help complete your outfit or costume.
When it comes to lashes, getting them professionally done would last longer and would also endure all the manipulation and activity that your makeup will undergo at this time of excitement. But, if you do choose to do your own lashes, strips are easier to apply than individual lashes.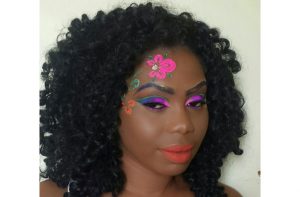 Need some more drama to spice up your Mashramani costume? Coloured lashes are popular for dramatic makeup for the season, especially if your outfit is a simple one, then your makeup can help by accessorizing your look with the perfect amount of drams and flair.
To avoid sun burn or skin discolouration, always use a face primer or foundation with SPF to help protect your skin against the sun. This would also help to prevent the tan circles you may see when you remove your gems.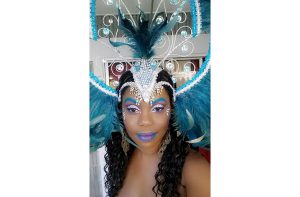 To keep a fresh look all day avoid caking on foundation or reapplying powder on your sweaty face. Instead use a layering technique with your powder and some fix-it spray to keep your look fresh all day long.