The Alliance For Change (AFC) says it is alarmed and disturbed by reports that the Mayor of the City of Georgetown, Patricia Chase-Green sought to blame Deputy Mayor Sherod Duncan for "taking misinformation to the public on the parking meter contract, and causing 'civil unrest'.
"The party condemns, in the strongest possible terms, this unwarranted attack on Mr. Duncan. The Party wishes to remind the Mayor that since August 15, 2016, it has been a matter of public record that on the issue of paid metered parking in Georgetown, Mr. Duncan is the party's spokesperson and is fully endorsed by the party on this matter," an AFC statement on Tuesday noted.
The statement emphasised that Mr. Duncan continues to be the party's spokesperson on this issue and therefore, an attack on Mr. Duncan is, invariably, an attack on the AFC "and the party takes a dim view of this and calls on the mayor to immediately withdraw her accusations, offer an unqualified apology, and take a more conciliatory approach towards resolving the issue of the widespread rejection of the Mayor and City Council (M&CC)/National Parking Systems(NPS)/Smart City Solutions (SCS) indecent and oppressive contract."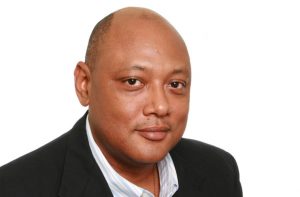 According to the AFC, "It is unquestionably the initial and continued secrecy, lack of transparency surrounding the contract, the bad negotiating, lack of consultation with the people and poor implementation which are among the main reasons for the widespread rejection of the paid metered parking initiative. It is the view of the party that it is in fact the Mayor along with the Town Clerk and those who were secretly involved in negotiating and signing off on this sordid contract who must take responsibility rather than seek to cast blame elsewhere."
Meanwhile, given that today is the second anniversary of the signing of the Cummingsburg Accord, the AFC reaffirmed its commitment to the APNU+AFC Coalition and to working towards achieving the good life for all Guyanese.
"The party however will not take lightly, disrespect and attacks such as that essayed by Mayor Green on its councilors, leaders or members," the statement noted.