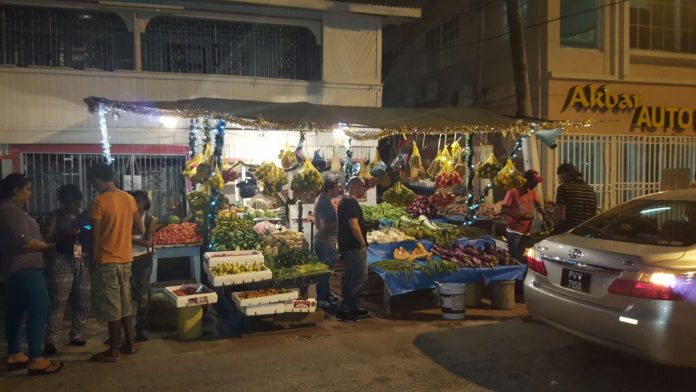 Two men are in police custody, following reports that they allegedly robbed Bharrat's fresh vegetables, located on North Road, Georgetown.
According to reports, at approximately 17:30hrs, the two men visited the shop, robbed the female owner and a Brazilian national who was shopping at the time.
After the robbery, the men ran to the corner where they had their bikes and attempted to escape, however the Brazilian national opened fire at them but the bandits returned fire.
Fortunately, police were patrolling in the area at the same time and caught the bandits. The owners related that the same two suspects in custody robbed them in November last year.
Between November and December 2016, the business was robbed three times.