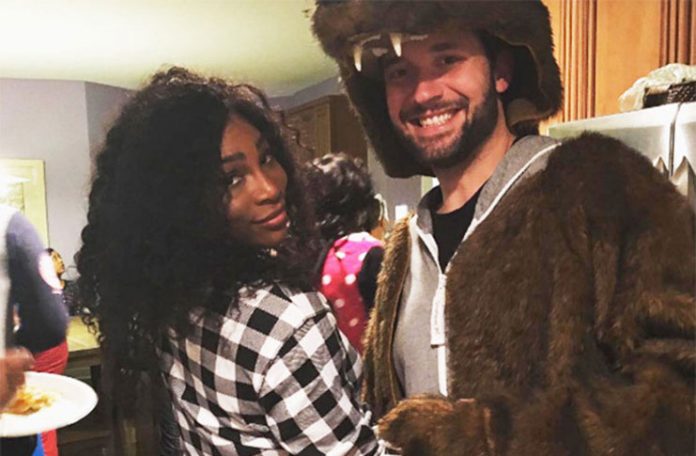 THE newly engaged tennis champion is showing off some new bling on her ring finger – as well as a huge smile! Selena Williams, 35, is showing off her new engagement ring while celebrating the New Year in Auckland, New Zealand. Serena flashed the ring while boarding a helicopter.
Instead of a big, flashy diamond, the ring appeared to be a platinum or white gold band. Simple and classic!
Serena is a world champion tennis player, so perhaps the low-key ring is a way for her to practise while wearing the ring! It's not recommended to wear a traditional engagement ring while working out.
OR MAYBE SHE IS SECRETLY MARRIED!
Serena and Alexis Ohanian, 33, the co-founder of Reddit, told the world they were engaged on December 28 in the form of a poem on Reddit. Serena wrote:
"I came home // a little late // someone had packed a bag for me // and a carriage awaited // destination: Rome // to escort me to my very own "charming" // back to where our stars first collided // and now it was full circle // at the same table we first met by chance // this time he made it not by chance // but by choice // down on one knee // he said four words // and I said yes." So sweet!