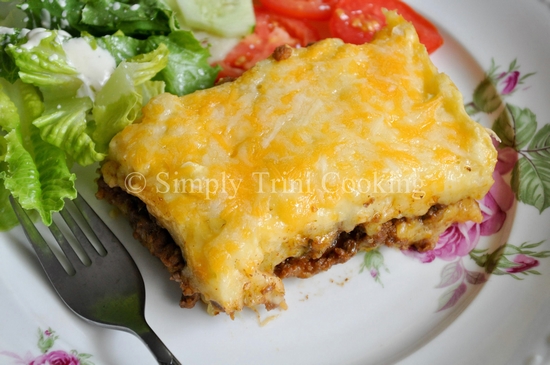 THE West Indies has a warm, festive atmosphere at this time of year. Visitors are welcomed with open arms in true Caribbean community spirit. Many restaurants and hotels will celebrate with local Christmas traditions, and have West Indian Christmas recipes for you to experience.
In St. Vincent and the Grenadines, they celebrate the Nine Mornings Festival where, for the nine mornings before Christmas, everyone wakes up really early for sea bathing, dancing to steel pan bands, and attending fêtes. Carriacou Parang Festival is another completely unique experience, as performers use only percussion instruments as they sing along to Christmas carols.
Trinidad and Tobago also has a Parang Festival, but this differs from Carriacou's, in that the songs are sung in Spanish, and they use electrified instruments.
The celebratory atmosphere is just one element of what makes these islands so special at Christmas. There is a tastebud- tingling array of traditional West Indian Christmas recipes for you to sample on your vacation to these islands, too.
Every Caribbean home is a little different, as families draw on their mixed regional cultures and culinary traditions. Below, we've shared a few of our favourites that you will find in these islands.
PONCHE DE CRÈME
This creamy alcoholic drink originates from Trinidad and Tobago and is very similar to eggnog. It is made with sweetened condensed milk, and has plenty of Caribbean dark rum in it. Flavoured with a splash of Angostura Bitters, and spiced with gratings of locally-grown nutmeg and lime, it simply brims with holiday cheer. Served chilled, or with crushed ice.
BLACK CAKE
A truly traditional West Indian Christmas recipe, black cake is intensely aromatic (And alcoholic!) Dried mixed fruits are infused with the rich flavours of rum, cherry brandy, and locally sourced spices such as cinnamon, allspice, and nutmeg.
Many people will start soaking the fruit months in advance for a real full-bodied Caribbean flavour. It's also known by the name, Caribbean Rum Fruit Cake.
CHRISTMAS HAM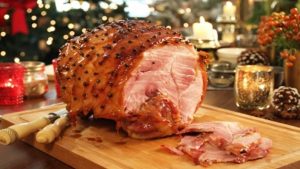 In the Caribbean, Christmas is not Christmas without a big ham. Glazes are made with a variety of mouth-watering ingredients including pineapple, ginger, honey, cinnamon, cloves, marmalade, and sugar. All of which can be sourced locally. Roll on, Christmas!
OIL-DOWN
This is the national dish of Grenada, and takes pride of place in many celebrations year-round. It is a hearty and filling recipe that consists of salted meat or pork, chicken, dumplings, breadfruit, callaloo, dasheen leaves and assorted vegetables (called provisions). Everything is stewed down in one pot with coconut milk, herbs and spices. Traditionally, it is made on the beach over an open fire, with family and friends in a 'cookout'.
Many restaurants have 'oil-down' on the menu, so you really should try it!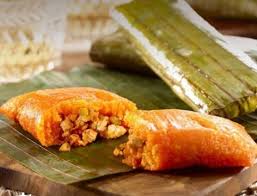 PASTELES
These 'more-ish' delicacies originate from Latin American countries, including Trinidad & Tobago, Puerto Rico, and the Dominican Republic. They are now widely found throughout the Caribbean around Christmastime, although the recipe differs from region to region. Trinidadian pasteles are small cornmeal pies stuffed with meat, fish or vegetables. They are flavoured with herbs, raisins, olives, and capers. Simply wrap them up and steam them in a banana leaf.  Delicious!
CALLALOO
This traditional West Indian recipe is a common side-dish found year-round on the menu. It is the national dish of Trinidad & Tobago. Big green eddoe leaves (similar to spinach) are stewed down with okra, dasheen or water spinach. Other ingredients that may be added include coconut milk, crab, conch, lobster, meats, chili peppers, chopped onions, and garlic.
SORREL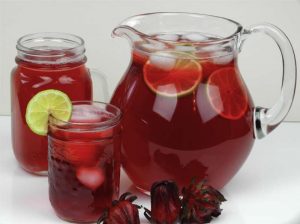 There are some West Indian Christmas recipes that absolutely everyone loves. Sorrel is one of them. This festive drink can be alcoholic or non-alcoholic, and is derived from the sorrel flower which is in bloom around Christmastime.
The flower is steeped in boiling water with ginger and pimento berries, and left to soak overnight. Then just add rum, lemon juice and sugar to taste.
NUTMEG ICE CREAM
Grenada is known as the Isle of Spice, and nutmeg is one of the main stars. Most recipes in this triple-island state have nutmeg in them and there is none so delectable as nutmeg ice cream. Treat yourself with a dollop on your black cake!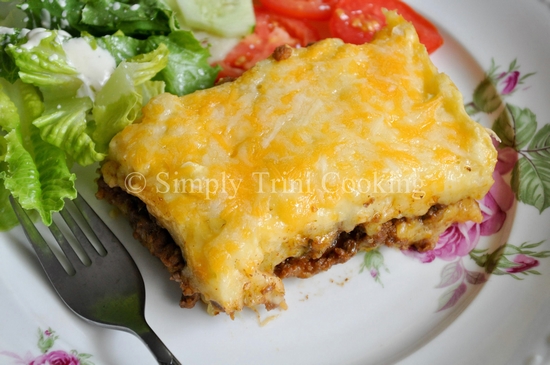 BREADFRUIT (CHEESE) PIE
Breadfruit forms part of the national dish of St. Vincent and the Grenadines, and is found on all of the Windward Islands.
Breadfruit pie is a baked concoction of breadfruit, cheese, milk, flour, butter and bread-crumbs, and has the same consistency as baked mashed potato. Creamy and delicious, it is a filling side dish to accompany your other traditional West Indian Christmas recipes.
RUM PUNCH
So you can't come to the Caribbean and not drink rum punch. Especially at Christmastime! This traditional Caribbean cocktail normally includes the local rum, pineapple and orange juice, grenadine, Angostura Bitters and nutmeg.
Cheers to a festive holiday season!