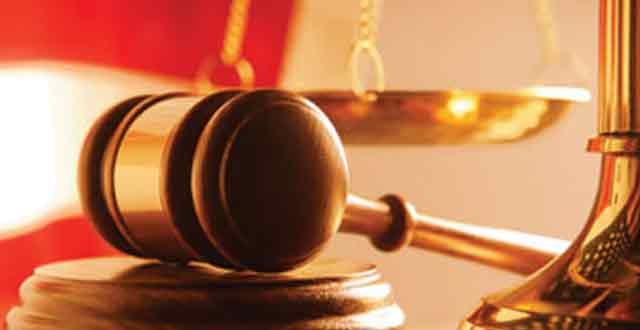 AFTER two years of being on the run, a 20-year-old miner appeared before Chief Magistrate Ann McLennan Friday, charged with breaking into the home of his step-mother and carting off several items.Rondel Richards of Tucville, Georgetown, pleaded guilty to breaking into the home of Savita Harrichan between April 1, 2014 and August 6, 2014 at Port Kaituma Waterfront and carting off several electrical and household items totalling $762,000.
When asked by the magistrate why he broke into the home, Richards said "Your Worship, I was young and I stole the items to start a life of my own."
He claimed that he still has some of the items in his possession while the rest was stolen. The chief magistrate ordered that he compensate Harrichan of $200,000 or serve 12 months imprisonment.
According to reports, on April 1, 2014, Harrichan secured her Port Kaituma Waterfront home and left for Georgetown. On August 6, 2014, she returned and found the house ransacked with the items missing. The matter was reported to the police and the woman had suspected that it was her step-son who committed the crime.
However, Richards managed to evade the police for the last two years and was nabbed last Thursday when he returned to the Port Kaituma area.