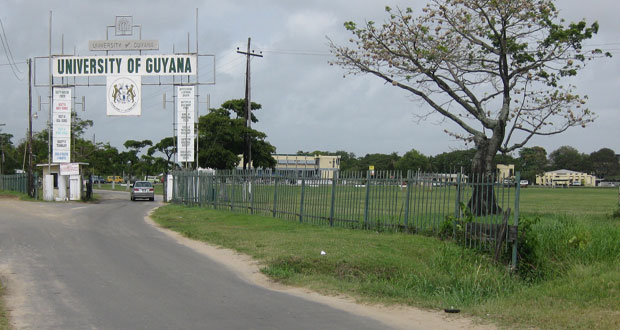 A PROGRESS report on the collaborative agreement between the University of Guyana (UG), the University of the West Indies (UWI) and the Council of Legal Education (CLE) is expected to come up for discussion soon.Attorney General and Legal Affairs Minister Basil Williams on Tuesday said the report is expected to be delivered at the 48th Meeting of the Council of Legal Education, which begins today and ends Sunday.
The Special Meeting of the Executive Council will be held today and that would be followed by the Meeting of the Council of Legal Education Friday.
"The business of the latter meeting will include financial contributions to Council, the collaborative legal agreement between UG/UWI and CLE for a progress report, and elections for the position of chairman, as well as members of the Executive Committee to be held at the end of the Council," Minister Williams explained.
He said UG is currently in discussion with UWI on "The Revised Final Draft of the Collaborative Agreement."
Under the proposed agreement, Guyana is hoping to not only gain automatic entry into the Hugh Wooding Law School for Guyanese students but also non-Guyanese graduates. The original agreement came to an end in 2013.
In August, Minister Williams was successful in his bid to the National Assembly to approve funds to assist Guyanese law students at the Hugh Wooding Law School.
"Parliament recently approved the payment by the Government of 25 per cent of the economic cost of the fees paid by Guyanese Law Students attending the Hugh Wooding Law School for each of the two years for the academic years 2016-2018. The annual sum for 50 law students is $17.9M or US$85,000 per annum," the Legal Affairs Minister explained.
While in the National Assembly, Minister Williams had noted that the cost for one student, per year, at the Hugh Wooding Law School, is approximately $2.83M but with Government's intervention that cost will be minimised and the students will now pay about $2.47M each.