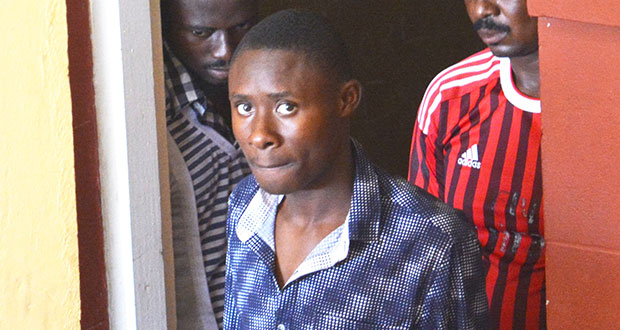 NINE Haitian nationals were Wednesday fined $20,000 each after admitting to entering Guyana illegally.They appeared before city magistrate Leron Daly at the Georgetown Magistrates' Court.

Through the translation of an interpreter, Feird Jean , the Haitians — Dominique Homme, Maccus Samuel, Pawel Thomas, Ricot Zulmas ,Emmanueul Ollean Calles Jorrd Jean, Fedlin Jeane, and Horat Fedeen — pleaded guilty to the charge when it was read to them.

The charge stated that on August 29, 2016 at Springlands, Corentyne, they entered Guyana by sea and disembarked without the consent of an immigration officer and they failed to present themselves t to the nearest immigration officer.

If the Haitians fail to pay the fine, they would be sentenced to two weeks imprisonment and would be deported after.