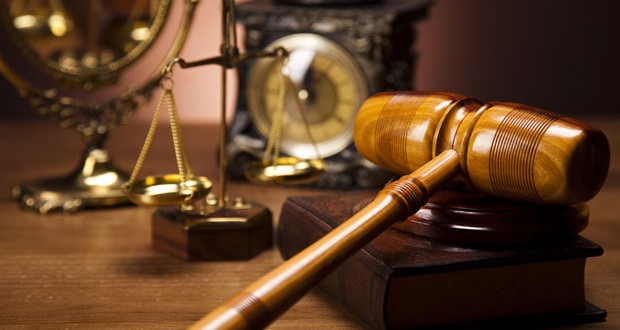 TWENTY-two-year old Darrel John, who was found guilty last Friday for the illegal possession of a firearm and ammunition was sentenced to 48 months imprisonment and fined $60,000 for both charges. The sentences, which will run concurrently, was handed down by Magistrate Judy Latchman at the Georgetown Magistrates' Court on Wednesday. John, of Thomas Street, North Cummingsburg, was charged with having a .38 revolver in his possession on September 27, 2015, when he was not the holder of a firearm licence.
He was also charged with having six .38 rounds of ammunition, four 9mm rounds of ammunition and two .32 rounds of ammunition in his possession, on the same day.
Magistrate Latchman found John guilty of being in possession of the revolver and the six matching rounds of ammunition, but found that no case was made out in relation to the four 9mm rounds and two .32 rounds after insufficient evidence was presented by the prosecution.
According to a police report, on the day in question, John whipped out a firearm and threatened to kill several police ranks who were on patrol, when they requested to conduct a search on motorcar PRR 7001 he was driving.
However, Magistrate Latchman recounted the facts presented by Police Prosecutor Kerry Bostwick, which stated that on the day in question, John was stopped by a group of police officers who attempted to conduct a breathalyzer test on him; he retaliated and started to behave in a disorderly manner.
The magistrate ruled that she found that the defendant did have knowledge and control of the firearm and ammunition, and that he did brandish the weapon at the police.