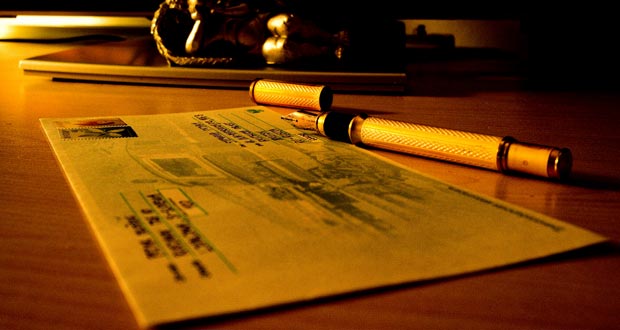 Dear Editor,
THE Guyanese-American community mourns the passing of Pandit Radharaman Upadhyaya, formerly of Essequibo. He was only 59, but he served the Guyanese Hindu-American community with distinction and honour in a way that few did or have done. He enriched the lives of countless people of all faiths, and he also fostered an atmosphere of compassion for the less privileged. Humble and unassuming, he served as a model of generosity doling out handouts to the poor; and he also advocated unity among Guyanese. His spirituality touched the lives of thousands.
Not surprisingly, there was an outpour of admiration and affection for this pandit during the wake held at his home, at the funeral parlour, and at the crematorium, all of which were overflowing with mourners who came to pay their last respects. Tributes came not only from Guyanese, but from nationals from India and other countries as well.
I have known Pandit Upadhyaya for some three decades. We both worked at the same NYC school for a brief period, before he moved on to another school, serving as a guidance counsellor to troubled kids, many of them fellow Guyanese and other Caribbean nationals. He was one of the humblest and most down-to-earth persons I ever met, and was an inspiration for young minds.
Upadhyaya-ji was a very popular pandit in the Indo-Guyanese American community in the greater New York metro area. He was also among a few Indo-Caribbean pandits who interacted with, and performed services for, nationals from India.
Upadhyaya-ji was a well-respected community and spiritual leader; humanitarian; pandit; educator; scholar; activist; and more, all in one. He was best known for his cultural and religious activism.
Upadhyaya also played an important role in the struggle for free and fair elections, providing support and making his mandir accessible for meetings. In recent years, he worked closely with Swami Aksharananda to help with the goals of the prestigious Saraswati Vidya Niketan School on West Coast Demerara; swami-ji was at the wake and funeral rites.
Upadhyaya was born and raised on the Essequibo Coast. He came from a family of pandits; his father and brothers were also pandits. He attended UG before migrating to the US to pursue higher education.
Upadhyaya did a degree in natural science (Physics) at UG. He impressed his lecturers. In Guyana in 1984, he worked on a social science project that studied suicide and alcoholism among Indo-Guyanese. The project (whose Director was Professor Tara Singh of UG) was funded by the Trinidad Maha Sabha. All the major Indian (Hindu, Muslim and Christian) organisations supported the project.
The late Dr Balwant Singh was associated with, and gave strong support to, the project. Also, Mohamed Baksh of Test match umpiring fame worked on that project. A lengthy report, with recommendations on addressing social problems facing Indo-Guyanese, was prepared and presented to the PNC Government, but it was never implemented.
Upadhyaya's social research on Indians won him accolades from fellow researchers and the project director. He was described as a learned scholar, an outstanding researcher, and a terrific writer. It was noted that unlike several other pandits, he worked closely with communities. He not only performed puja, but visited families to address social problems at home, including issues relating to suicide and alcohol abuse.
In NY, fellow Essequibian Ramesh Kalicharran, founder of Gyaan Bhakti Satsangh Mandir (GBSM), recruited Pandit Upadhyaya to join GBSM. Upadhyaya-ji served as assistant to Head Priest Pandit Anand Sukul of Gyaan Bhakti Satsangh of Jamaica (founded in 1986) for several years. He eventually branched off to lead his own mandir, the Word Spiritual Fulfillment Centre, located at 210 Street in Queens Village.
When the American Pandits Council, USA Pandits Parishad was formed, another idea of Ramesh Kalicharran's, Upadhyaya-ji was elected as Secretary. He was, until his death, one of only three surviving pandits (others being Pandits Sukul and Bisnauth) who founded the Pandits Council; and his colleagues said he served well during his tenure. Many pandits from near and far came to his wake and funeral rites.
Upadhyaya was also with the Phagwah Parade from its inception in 1990. And for many years, he led a group of volunteers to distribute free hot chai, coffee and snacks to the multitude of people at the Phagwah parade that was normally held in the dead of winter.
He was widely respected for helping to organise Guyanese in the US and in planning activities that benefited the Guyanese and Indian diasporas in America.
He spoke out against racism and religious intolerance in the US and Guyana, and he was a model for the Indo-Caribbean voice in America. Upadhyaya lent his support to those of us who led the freedom struggle from abroad. In addition, at a time when it was not popular to do so, Pandit Upadhyaya stood up with a handful of us at the UN and at other forums to advocate for free and fair elections.
He also assisted in the promotion of the Fourth Conference of Indians in the Diaspora that I, Roop Persaud, Dr Mahine Gosine and others organised at Columbia University; and the First Convention of People of Indian Origin held at the Sheraton Centre in NYC.
Pandit Upadhyaya was a voice for traditional Guyanese Hindu culture, and he represented Hindus at various forums. He was in the thick of the celebrations of Diwali and Holi. He joined others in lobbying the New York City Council to gain accreditation for Diwali and Phagwah as holidays. His activism helped to bear fruit with the granting of a parking holiday (cancellation of parking rules) for Diwali.
His work in so many areas will be sorely missed, and it is an understatement to say his death is a great loss to the Guyanese and larger Hindu communities in America.
Yours faithfully,
VISHNU BISRAM