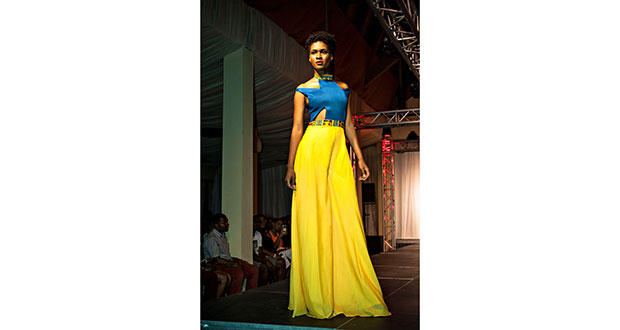 SINCE the Aracari Resort at Versailles, West Bank Demerara, embarked on its journey to discover vocal talent around Guyana, much has been happening on the 'Westside'.For starters, in May, it launched its Jubilee Karaoke Competition, which attracted singers from all across Guyana, forcing organisers to engage in fierce knockout segments in the month-long competition. Much vocal versatility was brought to the platter, but it was the mind-boggling choreography unleashed by some singers that dubbed the contest to be one with a difference on the local shores.
In the end, it was West Demerara's Ean Nelson who took top honours, winning a trophy, $50 000, a recording contract, and a night for two at the Aracari Resort.
Next came the Champion of Champions Contest on June 4, and this competition attracted quite a lot of singers from Georgetown, who all vowed to dethrone the 'Westsiders'.
As a matter of fact, Georgetown's Rhonda Williams was cited as a favourite to win that segment, but disappointed her fans when she shockingly sang her competition song entirely off-key.
This worked out quite nicely for 79-year-old Westsider, 'Jah Joe', who demolished the competition last Saturday to secure the crown and cash prize.
The Georgetown singers were livid, and openly declared that they will be taking the July crown to the 'Garden City' this time around.
To do this, however, all parties will have to be extremely talented, since Aracari Resort's Events Coordinator, Alex Wayne has changed the gameplan around to become what is now dubbed a Karaoke and Culture Fantasia.
As such, contestants are now tasked with presenting tomorrow audition pieces in song, dance and drama, before moving on to the next leg of the competition.
Wayne says the prizes for this competition are bigger and better, and invites all dance groups, singers and actors across Guyana to register, by calling him on telephone numbers 264-2946 or 603-1893.
The competition is extended to presenters of ages 17 to 84.
The Karaoke and Culture Fantasia will conclude on Saturday, July 30, 2016.