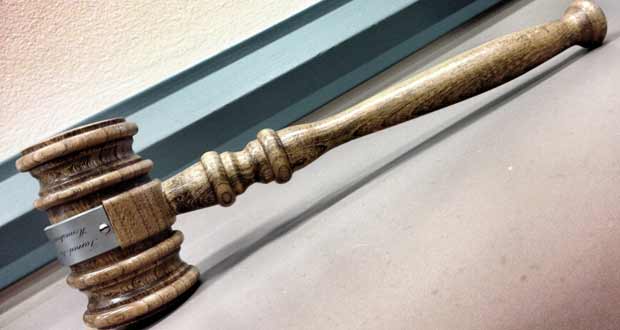 Clestine Juan
FORTY-EIGHT-year-old Gopaul Tiwari has been sentenced to 54 months' imprisonment after he pleaded guilty to charges of fraudulent conversion, false pretence, and conspiracy to commit a felony.
The businessman of 72 Craig, East Bank Demerara admitted to city Magistrate Judy Latchman on Tuesday that on May 28, 2015, at Georgetown, being solely entrusted by Ghardarie Sewnarine with the sum of $10.4M to pay the Deeds Registry, he fraudulently converted the sum to his own use and benefit.
It was also alleged that on the same day, with intent to defraud, he uttered to Sewnarine a false transport. The court further heard that Tiwari conspired with persons known and unknown to forge a transport purporting to show same was issued by the Guyana Deeds Registry.
Although he has been sentenced to 18 months' imprisonment on each of the three charges, the sentences will run concurrently and he will only serve 18 months in total incarceration.
Tiwari was additionally charged with two counts of shooting at police officers who tried to arrest him, but he maintained his plea of not guilty to those charges, and those cases will be called again on June 8.
According to reports, police ranks acting on information received, stopped motor car PVV 2401 being driven by Tiwari. When the cops approached Tiwari's car, the man allegedly discharged several rounds, hitting two of them, while reversing down a one-way street. A few hours later, he was found hiding in a yard.