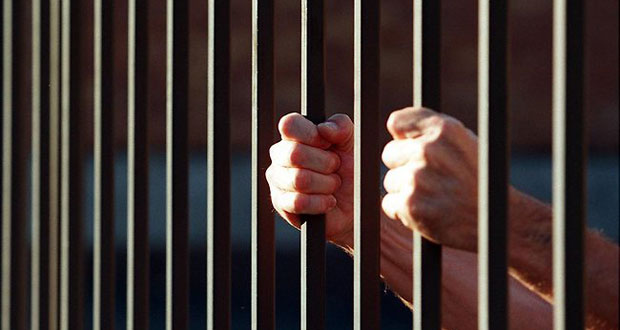 OSSIE Mc Farlane of Hopetown, West Coast Berbice was on Tuesday jailed for four years and fined $19.5M after Blairmont Magistrate Rhondell Weever found him guilty of possessing 12.7 kilograms of cannabis sativa for the purpose of trafficking.This fine represents approximately three times the value of the narcotics found in his possession.
The 35-year-old accused had pleaded not guilty to the offence, but evidence led by Prosecutor Inspector Althea Solomon revealed that at about 23:05 hrs on September 29, McFarlane, driving a silver grey 212 motorcar, refused to stop at a police roadblock on the West Berbice Highway outside Fort Wellington Police Station.
His unexpected action reportedly caused the ranks to have to jump out of the path of his vehicle to avoid being seriously injured.
The police quickly scrambled into their own vehicle and gave chase.
They caught up with the vehicle at Plantation Hope, about 10 miles away. In McFarlane's presence, they searched the vehicle and found eight packets of what appeared to be compressed cannabis sativa in a multi-coloured bag.
He was arrested and charged after tests revealed the substance was cannabis sativa.
In his failed defence, McFarlane, who was represented by attorneys-at-law Mursalene Bacchus and Perry Gossai, had claimed that he never drove away from the police road block, and that he never had knowledge that the illegal substance was in his car.
He said that when the police surrounded his vehicle at Plantation Hope, he had stopped at the corner of the road because the sole passenger in his vehicle had gone into the bushes to ease his bowels.
However, Prosecutor Solomon, who was assisted by Corporal Racquel Mars, told the court that McFarlane had never brought the mystery passenger to court to testify on his behalf.
"He never said who the passenger was, where he had collected him from, or even what the man looked like," the prosecutor said.