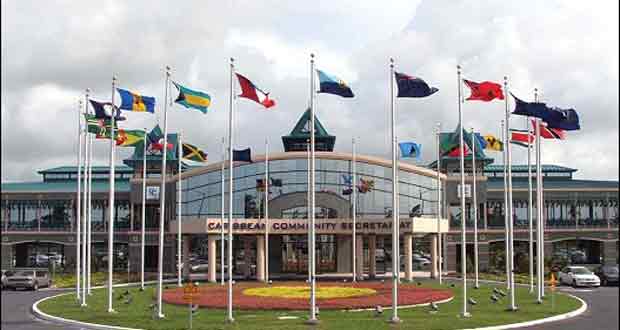 IMMEDIATE measures to create a vibrant, high-value, high-quality agri-business sector within the CARICOM region formed the focus of a high-level meeting last week in Castries, St Lucia.The three-day meet, which ran from March 9 to 11, saw specialist members of the recently established Business Development Thematic Group (BDTG) come together for a second time since its formation to brainstorm the issue. Established by the Council for Trade and Economic Development (COTED) of the CARICOM Secretariat, the group draws its core members from the Caribbean Agri-business Association (CABA), The Caribbean Farmers Network (CaFAN), The Caribbean Development Bank (CDB), The Caribbean Export Development Agency (CEDA), The Regional Transportation Commission (RTC), and the CARICOM Secretariat.
Its mandate, according to a release from the CARICOM Secretariat, "is to coordinate, guide and support the work of development agencies and regional public and private sector organisations that are engaged in initiatives aimed at progressively alleviating or removing constraints to agricultural development in the CARICOM region, specifically those related to private sector organisation, finance, transportation, and marketing."
The St Lucia meeting, which was chaired by Mr Wilmot Garnett of the Inter-American Institute for Cooperation in Agriculture (IICA), reportedly paid special attention to the issues of facilitating greater investment in the sector, and improving the uptake of regional raw materials in agro-processing operations.
Presenters included Mr Owen Verwey of GO-INVEST Guyana, Mr Jethro Greene of CaFAN, Mr Vassel Stewart of CABA, Ms Suzette Hudson of CEDA, Dr Andre Gordon of the Jamaican firm Technical Solutions Limited (TSL), Mr Lindsay Gay of the Trinidad and Tobago Goat and Sheep Society, and Dr. Pauline Yearwood and Mr Nigel Durrant of the Guyana-based CARICOM Secretariat.
Mr John King, the IICA St Lucia Representative, who delivered the opening remarks, stressed the importance of regional implementation of best practices to reduce the import bill.
His colleague, Mr Garnett, said that in serving as the region's oversight body on private sector organisation, financing, transportation, and marketing, the BDTG will seek to establish better coordination and collaboration among stakeholders, so as to increase business opportunities and scale-up priority commodities.
He said the initial focus will be on 'low-hanging fruits'. That is: Actions which can be done with relative ease.
The BDTG is one of four thematic groups of specialists approved by the 51st Special Meeting of COTED with the aim of finding the means of removing or alleviating the key binding constraints to agriculture production and trade within the region. The three other COTED thematic groups are: The Climate Change Natural Resources Management Thematic Group; the Research and Human Resources Development Thematic Group; and the Agriculture, Health and Food Safety Systems Thematic Group.
The work of the BDTG is being coordinated by IICA, with funding from the European Union (EU)'s 10th European Development Fund (EDF) Agricultural Policy Programme (APP).