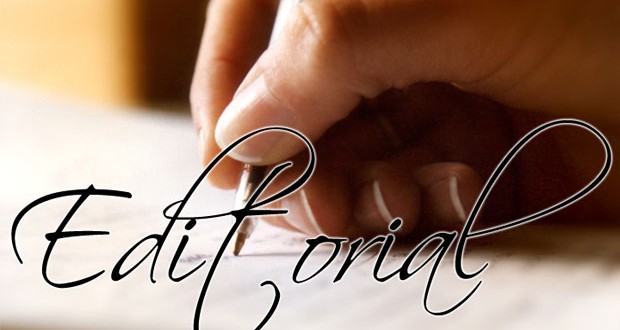 THE 2016 Local Government Elections (LGE) are behind us. In comparison to the 72 percent turnout for the 2015 General and Regional Elections (GRE), LGE participation was low. That having been said, in order for the society to persevere and ensure this vital aspect of our democracy, critical review becomes necessary insofar as such will create opportunities and correct shortcomings to safeguard the right to vote and participation in this aspect of government.
Having, for two decades, been denied voting for one's representative(s) in the towns and neighbourhoods, 2016 marks a significant break from a disreputable past. This was a past where obligatory revenues to councils were withheld; interim management committees (IMCs) imposed; ministerial order denying revenue-generation, as in the instance of Linden toll booth; and other forms of unsavoury conduct.
All Guyana has won with the return of LGE, and this must mark a new beginning; a beginning that must see determined efforts to avoid the ugliness of the past and proceed with actions where local development can only get stronger.
This grassroots democracy, additionally to nurturing local leaders to manage their communities and offer springboard for regional and national offices, equally keeps citizens involved in the political processes at all levels.
Where voters went to the polls under a new system (Proportional Representation and First-Past-the-Poll) which necessitate need for public education to bring about understanding and appreciation, though the elections are over, this should continue.
Constitutionally, LGE are due every three years, with the next being in 2019, and it helps the democratic process to have an informed citizenry.
The independent candidates and groups that contested augur well for democracy. Whether or not they have gained seat(s), they have played a part in strengthening and deepening the process, and should be commended and encouraged.
Where traditional political parties and candidates gained majorities in the towns and neighbourhoods, this highlights the influence of their campaign, base/stronghold.
Low voter turnout cannot escape attention, and while voter apathy or the notion of historical tendency at this level may be easily pointed to, it needs to be compared with what transpired in 2015; the importance of LGE, and the long fight to return it to the people.
It is obvious that the political energy among the citizenry has waned within a year. As such, it requires a return to the drawing board with a view to doing objective analysis to arrive at the reasons.
Youth participation has been down, compared to 2015, when this demographic mobilised its peers and others under the slogan, "Vote like a boss." Approximately three-quarters of the population is 40 years and under. It should therefore be asked, and answered, whether this demographic has lost confidence in the political system to deliver on their behalf, or has been made to feel that they are merely vote-getters in the process, and not valued participants in determining theirs and the country's destiny.
There is a concern from communities that candidates were foisted on them, rather than they being given opportunity to identify their candidates. This would create a disincentive to participate, given that such undermines the spirit and intent of local democracy, which is the grassroots identifying and electing their leaders.
Another factor was the organising and mobilising strategy. This tended towards public meetings (wholesale politics) as against retail politics (one-on-one), which requires knocking on doors, sharing plans with the residents, and asking for their support, which is proven to be more effective.
An overview of the LGE campaign messages lent itself to citizens believing it was a continuation of the 2015 GRE battle between the major political forces, as against community-based approaches that would ensure residents work together, irrespective of political support at the other levels, to develop the communities where they live day to day, interact with, and need each other.
Another hindrance to turnout was the absence of a national holiday. Within recent time, citizens have come to accept this, which allowed flexibility within the day's schedule to vote. There was also no general position that employers would grant time off to vote. Where workers had to travel distances away from home to go to work, voting during the 6:00 a.m. to 6:00 p.m. period, on a Friday when many do their weekly shopping, presents deterrence to voting.
In looking at the factors that influenced voter turnout, they are not insurmountable. Where obstacles present themselves in hindering the right to vote, these must be corrected. LGE law can be amended to stipulate a statutory day in the calendar. This will give GECOM, worker, employer and citizen enough time to plan their schedule and eliminate perception that the exercise of a right exists at the behest of a minister, political party or government.
The temptations to engage in triumphalism should be eschewed, given that such will undermine the camaraderie needed for community development and further alienate participation in the process. The success of local government relies on elected officials being given the scope under the laws and by-laws to execute their programmes, and citizens staying engaged to ensure leaders act in a manner that would bring development to their communities.