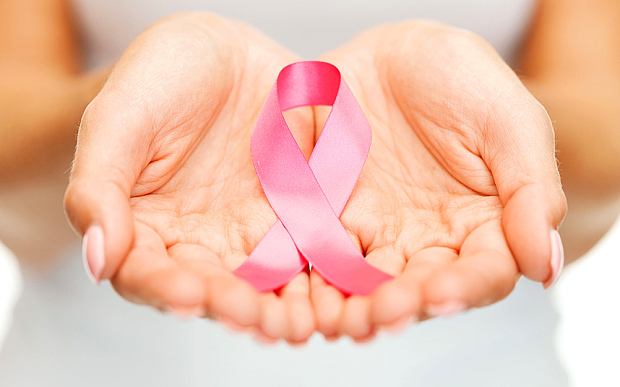 -125 diagnosed with breast cancer
By Ravin Singh
A report released by the Oncology Unit of the Guyana Public Hospital Corporation has revealed that 46 cancer-related deaths were recorded in Guyana in 2015, while 125 cases of breast cancer were diagnosed. This represents the largest number of diagnosis for any single type of cancer in Guyana.
The report highlighted that cervical cancer was the second most popular type of cancer in Guyana, with 47 cases being diagnosed in 2015. This was followed by 26 cases of ovarian cancer and 15 cases of Adeno Endometriosis being diagnosed in the same year.
The number of deaths recorded from all forms of cancer was fixed at 46, while the total number of patients registered for 2015 were 314. As of December 2015, 98 patients were on treatment for cancer, while 44 women would have benefitted from the breast cancer screening programme in 2015. One positive case was recorded. The total number of treatment administered for the year was 1550, and the total number of blood transfusion for the same year was 120.
In Guyana, there was a steady increase in cases of breast cancer from 2003, peaking in 2007 with 149 diagnosed cases; after which there was a steady decrease in 2011, which was followed by a marginal increase in 2012.
Between 2003 and 2012, it was discovered that persons of Indian descent were most affected, and that the second most affected ethnic group was Afro-Guyanese. Globally, 1.38 million new cases of breast cancer are diagnosed annually, according to the World Health Organisation (WHO). But with insufficient knowledge on the causes of this cancer, WHO supports the notion that early detection of the disease remains the cornerstone of breast cancer control.
This view was supported last year by then acting Chief Medical Officer (CMO) Dr Jeetendra Mohanlall who noted that raising awareness about breast cancer is essential in convincing women of the need to get tested. "Early diagnosis is best," he emphasised, urging women to know the risk factors for breast cancer. "Once you're a female, be cautious if you feel a lump," is an advice he wants women to take.
Those who feel uncertain about self-examination could access public health care facilities across the regions in Guyana. Chief Oncologist at the Cancer Institute of Guyana, Dr. Sayan Chakraborty, had also explained that all four stages of breast cancer-related treatment: the diagnosis, chemotherapy, surgery, and radiotherapy, can be done at the institute.
He boasted that Guyana continues to make positive strides in addressing breast cancer and promoting awareness of the disease. "We have been diagnosing newer patients now. Usually, in the previous months, we were having patients who were coming to us at advanced stages."
Dr Chakraborty's public awareness has really been working, thanks to several agencies, including non-governmental organisations. However, he sees the need for much more work to be done in this area. For Chief Oncologist Chakraborty, his favourite quote now should be everybody's: "Know cancer; no cancer."
According to the World Health Organisation (WHO) in the Americas, more than 408,000 women were diagnosed and 92,000 women died from breast cancer, in 2012. By 2030, the number of women newly diagnosed with breast cancer is projected to increase by 46% in the Americas, if current trends continue.
In Latin America and the Caribbean (LAC), breast cancer ranks as the first cancer type both in terms of new cases and deaths. In LAC, a greater proportion of breast cancer deaths occur in women under 65 years of age (57%) as compared to North America (41%). Earlier diagnosis coupled with advances in treatment has led to better outcomes and longer survival for women with breast cancer. But according to the WHO, many LAC countries continue to have limited access to these lifesaving interventions.