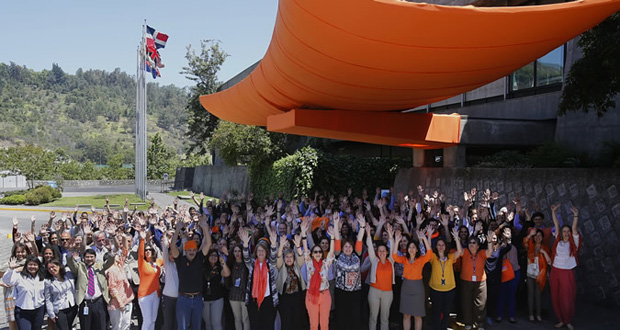 AT least 1,678 women were killed for gender reasons in 2014 in 14 Latin American and three Caribbean countries, according to official data compiled by ECLAC's Gender Equality Observatory for Latin America and the Caribbean."We cannot allow Latin American and Caribbean women to keep dying due to the mere fact that they are women," the Executive Secretary of the Economic Commission for Latin America and the Caribbean (ECLAC), Alicia Bárcena, said on Tuesday on the eve of the commemoration of the International Day for the Elimination of Violence against Women.
Bárcena called on the Region's countries to improve their administrative records to find out the real number of femicides and to foster adequately funded programmes for prevention and victim reparation.
Femicide or feminicide is the most dramatic expression of violence against women, which must be faced comprehensively by States, taking into account the factors of economic, social and cultural inequality that play out in society and in the power relations between men and women, ECLAC states.
Currently, 20 Latin American and Caribbean countries have laws on violence against women, although only eight of them allocate specific resources in their national budgets, which is to say, 40 per cent.
In addition, 14 of the Region's countries have penalised the crime of femicide (Bolivia, Brazil, Chile, Colombia, Costa Rica, The Dominican Republic, Ecuador, El Salvador, Guatemala, Honduras, Mexico, Nicaragua, Panama and Peru), while Argentina and Venezuela have introduced the concept of aggravated murder for gender reasons into their legislation.
ECLAC also draws attention to the abuse perpetrated in the streets and in city transportation systems, which constitutes "one of the most minimised and naturalised forms of violence against women."
Peru was the first country to promulgate, in March 2015, a law to prevent and sanction sexual harassment in public spaces, while Argentina, Chile and Paraguay are in the process of implementing legislation on street harassment.
Similarly, the United Nations regional organisation warns about political harassment, "which infringes upon the achievement of gender equality, the autonomy of women and the quality of democracy".
For female candidates seeking popularly elected positions, ECLAC says that some manifestations of political harassment include being assigned to districts that will clearly be lost, a lack of material or human support, and threats and aggression during the campaign period.
In the case of elected women, the harassment may entail their appointment to commissions or areas with little or no budget, discriminatory treatment by news media, greater demand for accountability compared with their peers, and intimidation, threats and physical and/or sexual violence against them or their families.
To date, Bolivia is the only country in the Region that has approved a law against harassment and political violence against women (2012). Another four countries are in the process of debating similar laws: Costa Rica, Ecuador, Mexico and Peru.
Kicking off the 16 days of activism launched by the United Nations Secretary-General's UNiTE Campaign, ECLAC bathed in orange the façade of its headquarters in Santiago, Chile, to raise awareness in society about this scourge that jeopardises women's human rights and country development. "Paint YOUR World Orange – LEAVE YOUR MARK" is the UN invitation through December 10.
Confronting violence against women is one of the main subjects that will be addressed at ECLAC's XIII Regional Conference on Women in Latin America and the Caribbean, which will take place in 2016 in Montevideo.