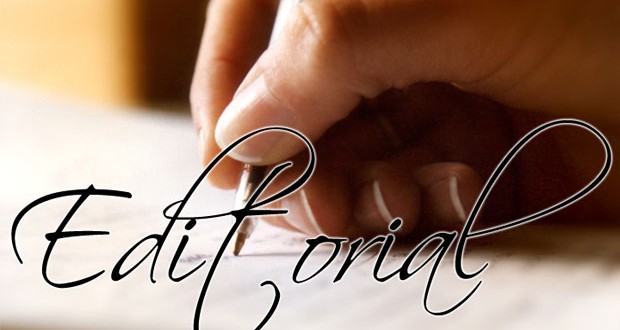 JUST this past week, the nation was reminded of how serious a problem we face regarding the scourge of sexual violence here, with more than three persons appearing in court on charges of sexual misconduct. One of them, a businessman, has been convicted of raping a seven-year-old boy. And as if that were not enough, the Guyana Police Force has announced that more than 200 cases of rape have been reported so far this year.Considering that rape and other sexual offences are deeply sensitive matters, it is anyone's guess what is the true figure for this type of crime, given that a number of women choose to deal with this issue personally, rather than reporting it to the authorities.
As at February last year, it was reported that, globally, one in every 14 women has been sexually assaulted by someone other than a partner.
Overall, 7.2 per cent of women aged 15 years or older told researchers that they had been sexually attacked at least once in their lives by someone who was not their intimate partner. The highest rates were in sub-Saharan Africa — 21 per cent in the centre (Democratic Republic of Congo) and 17.4 per cent in the south (Namibia, South Africa and Zimbabwe). This was followed by 16.4 per cent in Australia and New Zealand. The lowest reported prevalence was in South Asia (India and Bangladesh) at 3.3 per cent, and North Africa and the Middle East at 4.5 per cent.
"We found that sexual violence is a common experience for women worldwide, and in some regions is endemic, reaching more than 15 per cent in four regions," said lead investigator Naeemah Abrahams of the South African Medical Research Council in Cape Town.
Right here, the Ministry of Social Protection announced early last month that, from January to June 2015, there were 334 sexual abuse cases, with 256 coming from Berbice. The country can ill-afford to aggressively tackle this issue, and successfully tackling it requires the efforts of every law-abiding citizen. When, some years ago, the then Human Services Minister Priya Manickchand had launched her campaign, 'Stamp it Out', with accompanying legislative measures, many Guyanese had high hopes of a reversal of the trend of sexual violence. However, unfortunately, many years hence, we are still in the throes of a scourge that has blighted our society. The former Attorney General, Anil Nandlall, had disclosed back in 2014 that, since 2011, no one had been convicted of a sexual offence. During that period, 22 cases were prosecuted.
To compound the problem, the sloth in the court system is a turn-off for many victims, which is one of the main reasons for the low rate of convictions. For years, despite all the talks by the previous administration about its spending to improve the judiciary, the fight against crime has been hobbled by an under-funded, overburdened and sluggish criminal justice system, with limited effectiveness in obtaining criminal convictions. The court system at all levels is beset with a culture of trial postponements and delays; absence of witnesses; disappearance of case files, among other ills.
The figures from the police indicate a worrying trend, but what is worse is that some parents and guardians have turned the offence into a business. It is difficult to seek justice when parents of victims prefer compensation from the suspects instead of legal redress in the courts. Fighting rape must therefore start from community level. People, especially young girls and boys, should be empowered through support groups to report such cases, and parents who ask for money from suspects and frustrate legal processes must also be held accountable.