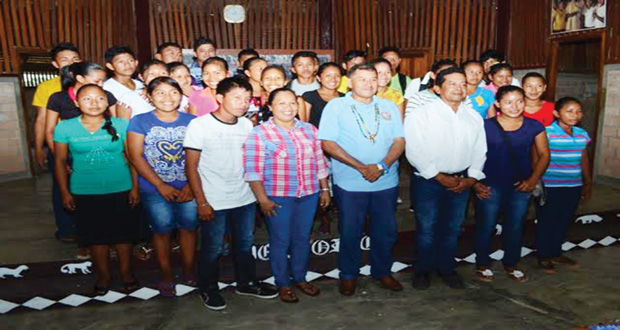 THE Bina Hill Institute of Learning, located in the Annai District, Region 9, is on its way to being transformed into a higher institute of learning for indigenous youths.
The focus will be mainly on tourism and hospitality, forestry, agriculture, marketing, accounting, first aid, management, mechanics, and woodworking.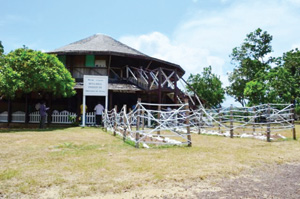 Minister of Indigenous People's Affairs Sydney Allicock, during a recent visit to the institution, said that the intention is to equip indigenous youths for employment. He noted that since four Hinterland areas-Mabaruma, Bartica, Lethem and Mahdia are set to be named towns, these skills would be needed.
The $40.5 million set aside in the 2015 National Budget will be used to renovate the dormitory and purchase new beds and mattresses, install fans, extend the kitchen,  purchase a solar freezer, photocopying machine and Air Conditioning unit, fencing of the compound, and to pay for electricity for the institute. The rehabilitation works will commence shortly.
Minister Allicock said that the institution will be fully equipped, and students will not only be able learn a skill, but also learn about their environment, languages and even music.  He noted that a number of persons have shown their interest in assisting the institute to fulfil its mandate.
"Your involvement is critical to the upliftment and the recognition of our Indigenous peoples across Guyana," Minister Allicock told the 30-plus students, currently pursuing their education at the institute. Over 60 students from various hinterland regions will be enrolling shortly.
He encouraged the students to use the opportunity presented to them, to assist in the advancement of their communities, and become role models to other youths. "We would like you to become rounded personalities. We would like you to be leaders in your communities, we want you to help us to bring back some decency in our society and in the communities," Minister Allicock emphasised.
The minister further noted that the institution has produced many students, who, even with very little resources, have been able to carve out a livelihoods for themselves and are currently serving their respective communities.
The government is passionate about bringing education to the people, said Minister Allicock. He further explained that the intention is to put power in the hands of the people within their regions.
This is only the first of many such interventions of this nature for Amerindian youths, as  government will in the coming years seek to replicate the Bina Hill Institute model in other regions. (GINA)