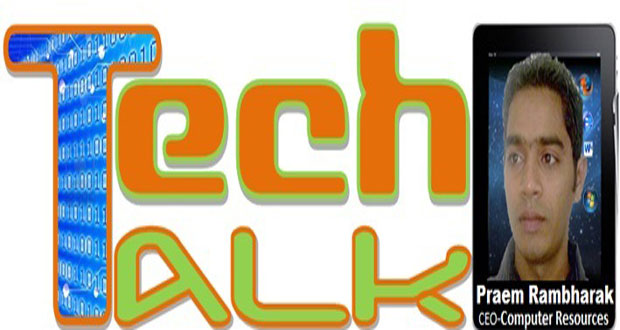 A bug in the popular messaging service WhatsApp put up to 200 million of its users at risk.
The flaw allows hackers to distribute malware, including ransomware, which demands victims pay a fee to regain access to their files. WhatsApp was alerted to the problem at the end of last month and immediately issued a patch.
Check Point urged users to update their WhatsApp software immediately to take advantage of the fix. The WhatsApp web app is a mirror version of its mobile app, enabling all messages, images and other content received on a smartphone to be accessed from a web browser.
There are currently over 200 million active users of the web app, according to statistics released by the firm this year. This compares to 900 million users of the smartphone app. Last year, Facebook bought WhatsApp for US 19bn in a presumed move to get into China's market
All a hacker needed to do to send a virtual business card that looked legitimate to their target's mobile number. Once opened the vCard could distribute malicious code. Once opened it could attempt to download and infect your system with ransomware. Be on the alert you WhatsApp lovers…don't get caught by the "bug"!
Apple unveils iPhone 6S, 6S Plus
The "blast" feature for this year's iPhone 6S was expected to be the Force Touch technology used in the Apple Watch, a pressure-sensitive display that responds to various types of touches.
Because the new phone doesn't include major changes from last year's model, it's unlikely to reach the same level of record-breaking, runaway success as 2014's iPhone 6 and iPhone 6 Plus, whose bigger screens helped attract tens of millions of new buyers, helping make the devices Apple's best-selling iPhones to date.
Yet, even if the new 6S devices don't garner the same consumer attention, they should still help Apple maintain its stranglehold on high-end smartphones, allowing the company to gobble up nearly all the operating profits available in the smartphone industry.
Apple's iPhone has become more vital than ever to the company's financial results following the introduction of Apple's bigger screen smartphones a year ago. It has made up more than two-thirds of sales in the past several quarters since Apple released the 4.7-inch iPhone 6 and 5.5-inch iPhone 6 Plus last September. Typically, the iPhone accounts for closer to 50 percent of Apple's revenue. Will the "S" prove to be "SUPER" or just another smartphone?
John McAfee is running for US President
Mr. McAfee, who founded an anti-virus company of the same name, filed a candidacy statement last Tuesday. The US entrepreneur, 69, attracted international attention when he went on the run in 2012 following the murder of his neighbour in Belize.
He has launched a campaign website and will share more details about his candidacy later. "I live in a country that has passed so many laws that, at an average reading speed, would take me 600 years to read, reading 24 hours a day".
Mr McAfee found fame when he launched his anti-malware company in 1987, but he resigned from the company in 1994. Intel, the CPU power house, later bought the company, in which Mr McAfee no longer held shares, for more than $7.6bn.
Mr McAfee, who was never declared a suspect in his neighbour's murder, said he feared he would be "silenced" if he was caught and thrown in jail. He eventually crossed the border into Guatemala, where he was arrested and then deported to the US.
Apple larger iPad Pro…a desktop in a tablet!
The iPad Pro has a 12.9in (32.8cm) display, making its shortest edge the length of its earlier models' height. The firm suggested the larger screen suited work tasks, video games and both editing and watching movies.
Sales of the company's smaller iPads had been on the decline. Apple sold 19% fewer units over its last three quarters than over the same nine months a year earlier.
Tech expert suggested that the iPad Pro could reinvigorate interest. As much as the iPad is experiencing some challenging times it's vastly more successful than any other tablet on the market and it's still a multi-billion dollar business.
Moreover, what's happened is there's been cannibalization from larger screened iPhones. So, a larger-screened iPad should definitely breathe some life into the category.
Google Docs Voice Typing lets you speak instead of type
Last week, Google announced it has added free speech-to-text capabilities to Google Docs (Google calls it Voice Typing). This would have been huge news 20 years ago, yet when Google unveiled it, it was only described in a single paragraph in a middle of a larger blog entry. In a world with Apple's Siri, Microsoft's Cortana, and Google Now, a free speech-to-text service that works on multiple computing platforms may not seem like big news anymore.
Voice Typing is different, though; it's kind of a built-in version of Dragon NaturallySpeaking (for those of you who remember and/or still use that program). Voice Typing works in Chrome on the desktop, as well as the Docs apps for Apple iOS (iPhone and iPad) and Android.
Here's how it works: To start voice typing on an iOS device, tap the microphone icon to the left of the spacebar near the bottom of the screen. Tap the microphone icon on the right side of the screen above the on-screen keyboard to start Voice Typing on an Android phone or tablet. If you want to voice type on a Mac or Windows PC, you need to use Google Docs in a Chrome web browser. Then, select Tools > Voice Typing. You will see a microphone icon appear with the tool tip "Click to speak" appear in the browser screen near your Docs document.
Google Docs Voice Typing currently supports 48 languages, including regional variants of Chinese, English, Portuguese, and Spanish. You do not need to perform any kind of training before using Voice Typing, and it doesn't appear to need a special microphone. So, what are you waiting for? Get onto the mic!