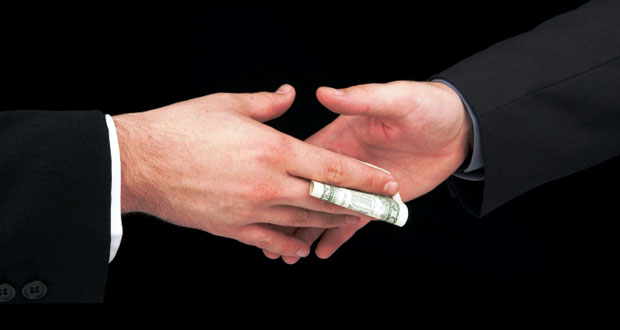 FOLLOWING receipt of many complaints by motorists concerning daily police harassment, Traffic Chief Ian Amsterdam has advised members of the public not to give the police any money.He said that, regardless of the matter, they should go to court for traffic infractions instead of fuelling corruption by giving traffic cops money as an inducement.
The senior officer voiced his conviction that some people need to stop paying the police, especially in traffic-related matters, proceed to the court and ask the Magistrate to be lenient with them.
Amsterdam said, "Don't give them (traffic cops) anything, because they cannot put you in the lockups for that, and incidents where motorists feel they were intimidated, there are many avenues (to address that problem): they can file a report in all the divisions, rather than coming to the city."
He disclosed that if a ticket has been issued, the driver should pay the fine, but the driver should not pay the police; at no time should that be encouraged. He said reports can be entertained at the Police Office of Professional Responsibilities (OPR) at Force Headquarters, Eve Leary, as well as at the Police Complaints Authority or at any police station where there is an officer to take citizens' complaints of misconduct by ranks.
The Senior Superintendent told this publication that OPR is especially there to deal expeditiously with such reports of misconduct, and he said if the rank is found culpable he/she can be charged or disciplined departmentally.
He explained that when people pay the police and it is reported, depending on the case, both parties can be charged, or the case may be dismissed in the court in regard to matters of traffic.
Amsterdam added that once rogue cops are caught, they would face the full force of the law, since the hierarchy of the Force has been cautioning them ever so often. He said, however, that he has been told that rogue cops have adopted new ways of soliciting money and other incentives form citizens by asking for a 'raise', or a 'start', or by plain begging of some sort for money, food, beverage etc.
He said, "If they (traffic ranks) do not want to hear (the cautions from the GPF), they will feel".
From time to time, there have been reports of misconduct and corruption by traffic ranks. Some people feel they are being harassed unnecessarily and intimidated into giving them money. The Traffic Chief, in response, has said that at the end of the day, the ranks have to do their job; but it is up to them to be professional and conduct themselves in a proper manner, desisting from accepting bribes.
He said the question of morale and integrity comes into play since some ranks are bent on their ways of taking people's money to turn a blind eye to traffic violations.
By Michel Outridge