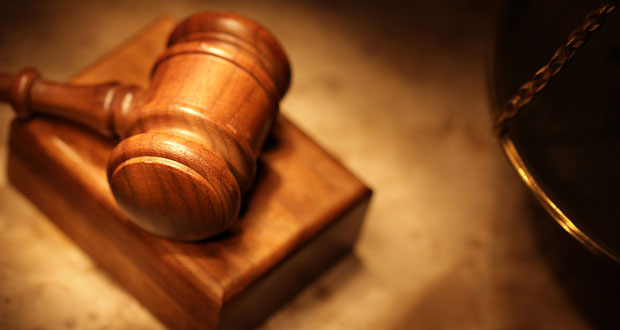 A 43-year-old shopkeeper was yesterday brought before City Magistrate Ann McLennan charged with unlawful wounding. 
Steven Wilson Spencer of Lot 48 Pere Street, Kitty, Georgetown, denied the charge that said on June 18 at Essequibo, he unlawfully and maliciously wounded Lloyd Berth.
According to the prosecution's facts, Spencer and Berth had an argument after which he armed himself with a cutlass and chopped the victim.
Police prosecutor Denero Jones did not object to Spencer's pretrial liberty but asked that substantial bail be granted. He further informed the court that Berth was still hospitalized.
Spencer was ordered to stay 50 feet away from Berth and the matter was transferred to the Mahdia Magistrate's Court for July 13.