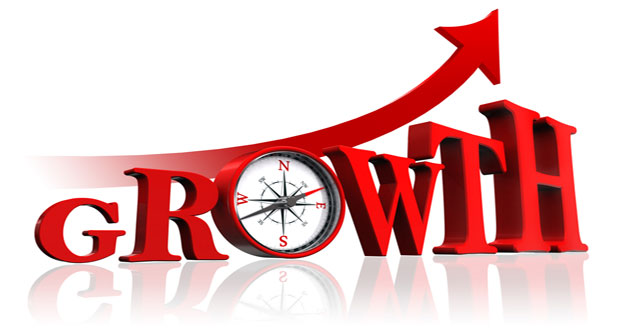 THE confidence expressed by foreign investors in the economy and prudent management noted by Finance Minister, Dr. Ashni Singh has been attested by the International Monetary Fund (IMF).
The Bank, in its latest report, has projected Guyana's economy to grow 3.8 per cent this year, the third highest in South America behind Bolivia 4.3 per cent and Paraguay 4 per cent.
And in 2016, the local economy is expected to experience a 4.4 per cent growth, second only to Peru, whose economy the IMF projects will grow 5 per cent.
If the projections hold, it would mean that Guyana will enjoy 10 years of consecutive economic growth.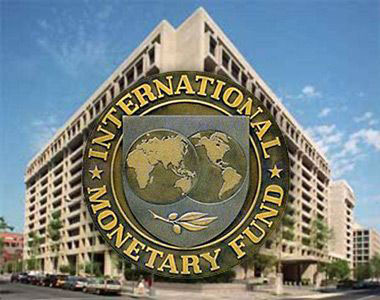 British High Commissioner James Quinn at a recent function had also pointed out that Guyana, currently a lower middle-income country, is set to overtake Belize and move into the upper middle-income category.
Former Senior Advisor to the IMF and Finance Minister, Asgar Ali last Wednesday told the Guyana Chronicle that the People's Progressive Party/Civic (PPP/C) has always focused on building a strong economic base.
This, he said, coupled with prudent management has set the stage for the rapid and sustained economic growth Guyana enjoys today.
The former IMF Advisor also predicted that based on current outlook, the economic growth that Guyana enjoys will continue and accelerate.
This forecast has been supported by the latest IMF report which has projected the local economy to grow 3.8 per cent this year and 4.4 per cent in 2016.
REPORT
In its latest regional forecast, IMF reported that growth in Latin America and the Caribbean is expected to decline for a fifth consecutive year—dipping below 1 per cent in 2015 – although there are clear differences along North-South lines.
The IMF's Regional Economic Outlook for the Western Hemisphere, released April 29 in Santiago, Chile, projects growth in Latin America and the Caribbean at 0.9 per cent in 2015, down from 1.3 per cent in 2014.
Near-term prospects remain fairly dim for South America, with output contractions projected in three of the largest economies for 2015—Argentina, Brazil, and Venezuela—while only Chile and Peru would see a pick-up in growth.
In contrast, growth is projected to be steady in Central America and the Caribbean, and strengthen in Mexico, thanks to lower oil bills for importers and robust economic recovery in the United States.
For 2016, growth in the Region is expected to make a modest recovery to 2 per cent.
The Regional Economic Outlook draws attention to the downside risks that could further complicate the outlook for Latin America.
Further possible weakness in commodity prices – perhaps related to a sharper downturn in China – would increase pressures on South America's net commodity exporters.
At the same time, financial risks have increased, following a long period of strong capital inflows and credit growth regionally and low interest rates globally.
Faster-than-expected US growth would benefit its closest trading partners in the Region, notably in Central America and Mexico, but could lead to faster normalisation of US monetary policy than currently anticipated.
The continued weakness in regional economic activity also heightens the risk of domestic policy missteps, especially attempts to stave off a structural slowdown with excessive policy stimulus.
GROWTH DYNAMICS
Growth dynamics among the Region's financially integrated economies – Brazil, Chile, Colombia, Mexico, Peru, and Uruguay – are expected to diverge over the period ahead, reflecting differentiated exposures to global commodity markets and other country-specific factors.
Brazil is experiencing the most serious economic downturn in more than two decades, with output projected to fall by 1 per cent in 2015. Mexico, the second largest economy in the Region, faces a comparatively favourable outlook. Growth is projected to expand by 3 percent this year.
Among the other financially integrated economies, Chile, Colombia, and Peru are all facing headwinds from lower commodity export prices and the related cuts to corporate investment. However, strong macroeconomic fundamentals provide an important buffer.
Economic conditions in some of the other (less financially integrated) commodity exporters of South America are particularly challenging. Venezuela slid into recession in early 2014 and is expected to severely contract in 2015.
In Argentina, exchange rate pressures have eased recently, but output is still projected to decline modestly in 2015, extending last year's slowdown.
In contrast, Central America's economies are expected to benefit from the current external environment, particularly from the US recovery. Growth in 2015 is projected at a solid 4¼ per cent, close to last year's number.
ECONOMIC RECOVERY
Economic recovery is also expected to continue in the Caribbean, although external, fiscal, and financial vulnerabilities remain high in several economies. In the tourism-dependent Caribbean, growth is projected to improve to 2 per cent, in 2015.
This is quite below the 3.8 projected for Guyana in 2015. High Commissioner Quinn had said the consecutive growth enjoyed by Guyana is laudable, but noted it is important that the country continues on the upward trajectory, creating more wealth and encouraging more investment into the country.
In March, Nearshore Americas Founder and Managing Director, Mr. Kirk Laughlin, had identified Guyana as a special place for investors, especially those in the Business Outsourcing Industry (BPI).
Nearshore Americas produces authoritative and independent news, analyses and research on the fast-emerging Latin America and Caribbean business process, Information Technology (IT), software and call centre industries.
He noted that Guyana has incredible potential for business, and importantly it has begun to execute it.
The entrepreneur said investors are coming and seeing the opportunities here, the right infrastructure is being put in place to encourage business and there are ready "associates" [Government and other partners] to "enact the dream and make it come alive."
More recently, Saju Bhaskar, founder of Texila American University, a global education provider in the field of medicine, at the turning of the sod for the construction of a US$20 million state-of the-art campus at Providence, East Bank Demerara, said: "We believe in Guyana."
By Tajeram Mohabir