PEOPLE'S Progressive Party/Civic (PPP/C) Prime Ministerial Candidate, Mrs. Elisabeth Harper, has taken strong objection to comments made by A Partnership for National Unity+Alliance For Change (APNU+AFC) Leader David Granger on the recent Guyana/Venezuela border controversy.
Mr. Granger has reportedly declared his disappointment in Guyana's response to the illegal actions taken by Venezuela against operators of concessions offshore Guyana and the equipment of those operators; but Harper, in a statement, said Granger's pronouncement is nothing but exploitation of a key national issue for narrow political gain.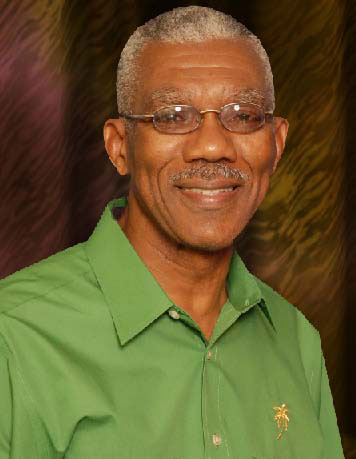 "Mr. Granger himself had supported the actions of the Government in relation to those very violations and threats from neighbouring Venezuela. To describe Guyana's actions as weak when we were able to garner the public support of the Caribbean Community and the Commonwealth can be nothing but dishonest," Harper said.
Granger is quoted in sections of the media as saying that other options were open to be explored by the incumbent Government. However, he failed to say what he would have done or would do differently if he were to become the president of this country.
"Any Government led by the People's Progressive Party/Civic will not play politics with Guyana's most important asset, its territory. In fact, utterances like those of Mr. Granger are what make us appear weak, because such a stance demonstrates disunity in regard to the protection of our national patrimony when it is unity of purpose and action that is required at all times," the clearly disappointed prime ministerial candidate said.