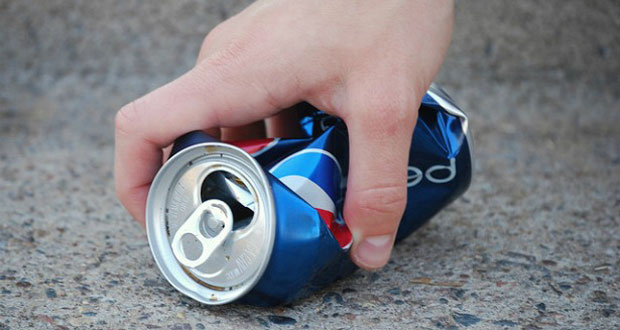 GEORGETOWN Deputy Mayor, Patricia Chase-Green believes that the meagre City Constabulary sum of $10,000, which is the fine for someone caught littering, should be revised if the problem is to be dealt with successfully. Chase-Green observed that the amount is quite inadequate and that a higher sum might discourage citizens from engaging in the dastardly act.
In an invited comment recently, Chase-Green also said that the Environmental Protection Agency (EPA) must collaborate with the Mayor and City Council (M&CC) on a regular basis if the city's littering crisis is to be resolved.
She said the EPA hardly makes contact with the M&CC and that only a collaborative effort will effectively combat the scourge.
While the City Constabulary's fine is $10,000, the EPA has advised that if found guilty, fines should range from $50,000 for individuals and $100,000 for businesses. Should an offender accept responsibility for his/her action, a fixed penalty of $15,000 will be imposed and has to be paid within 10 days.
The EPA reiterated in a recent statement that the Litter Regulations state that, "depositing litter in a public place and on other people's property without their consent is a criminal offence."
Meanwhile, in their efforts to combat the illegal dumping of solid waste along Mandela Avenue during last year, the EPA through the Litter Enforcement Unit conducted stake-out exercises within this littering "hotspot."
The statement further disclosed that investigations done at this "hot-spot" earlier this year revealed the identity of several residents who were caught committing the act of improper solid waste disposal.
These persons were: Mr. Lynden Colin Shipley of East Ruimveldt, Mr. Nicholas Jermaine Cameron of East Ruimveldt, and Ms. Grenda Smith of West Ruimveldt Housing Scheme. "The agency intends to take legal action against these individuals and others found littering and illegally dumping," the EPA admonished.
Clean-up Orders were also issued to Tejram Lall (WCD), Ravindra Shivpersaud (Plantain Walk, ECD), Fedel Gordon (WCD), Kodvatalli Ramujohn (WCD), G. Basdeo (Hadfield Street, Lodge), Jagnarine Singh (Better Hope NDC Chairman), Hardeo Ganpat (ECD), Adrian Desouza (Campbell Avenue, Georgetown), Maxi Prince (Better Hope, ECD), Sharmilla Vishnand (Better Hope, ECD), and Mr. Amin (Success, ECD). Further, two Litter Removal Orders were issued to Mr. Devon of Better Hope, ECD, and A. Bacchus of Success Gas Station Road, ECD.
From their investigations, the agency was able to record Ms. Kamwattie Boodhoo of C&F Supermarket located on Regent Street as a polluter. The discovery was made through business documents including bills and statements at an illegal dump site at Church and Camp Streets.
Also, the dumping of construction waste was acknowledged by Mr. G. Basdeo of Regency Hotel Inc. who, the EPA said, "improperly disposed of the waste on the Government reserve in front of Regency Hotel Inc." Both parties, they said, acknowledged their wrongdoing and were fined a Fixed Penalty of $15,000, and a Clean-up Order to remove the waste in their respective areas.
To report cases of illegal dumping, contact the Litter Enforcement Unit on 600-0620, 219 2630, 225-0506, or email greenguyana@gmail.com.