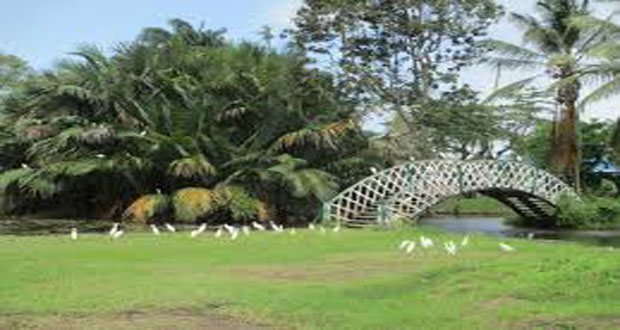 THE Protected Areas Commission (PAC) has announced that vendors and vehicles desirous of using the Botanical Gardens in Georgetown and the northern side of the Joe Vieira Park on the West Bank of Demerara will be charged a nominal fee on Easter Monday, April 6th.
The fees will be charged by the National Parks Commission, and similar fees will be charged at the National Park by the duly authorised franchise holder.
A release has disclosed that the fees will be used for maintenance and to offset expenses incurred in cleaning the Gardens and Parks of the usual garbage and debris left in the aftermath of kite flying and picnicking at those venues.
The Vlissengen Road gates of the Botanical Gardens will be open to vehicular traffic from 07:00 hours until 17:30 hours. Those gates will be closed at 17:30 hours, and all vehicles must exit the Gardens via the Mandela Avenue gates by 18:30 hours.
The Mandela Avenue gates will not permit entrance of vehicles into the Gardens, and vehicles will not be allowed on or in front of the access road to the Zoological Park.
At the National Park, all events on Easter Monday will be managed by an authorised franchise.
At Joe Vieira Park, West Bank Demerara, the gates will be open to vehicular traffic from 07:30 hours.
"Additional trash receptacles and bags will be made available to the public at these locations. Patrons are asked to dispose of their waste in these receptacles. Park volunteers will be present to answer questions and provide garbage bags where available," the release said.
Meanwhile, the PAC, through the Natural Resources and Environment Ministry (MNRE), hereby wishes all visitors to the Parks and Gardens a happy and safe Easter celebrations! "We look forward to the cooperation of the public as we seek to enhance the conditions and services at the Botanical Gardens, Joe Vieira Park, Zoological Park and National Park," the release concluded.