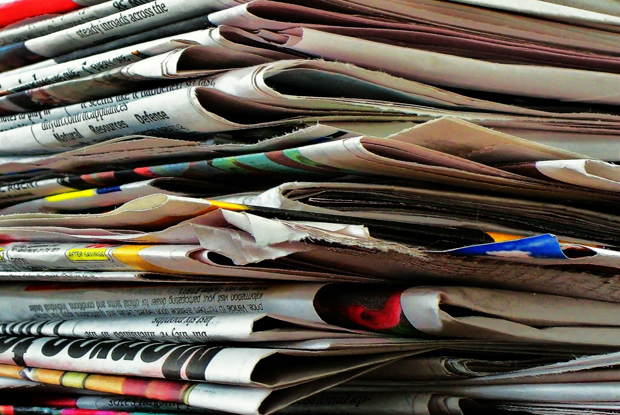 WITH one of the most significant General and Regional Elections since 1992 looming, the political cost of the corruption question is being weighed against variations in 'answers' from political contenders.
However much is said about corruption in Guyana, the consensus from politicos is that there is a gap between the perception of corruption and the actual incidence of corruption; and this is supported by credible reports that are as recent as 2014.
A report compiled by Vanderbuilt University's Latin American Public Opinion Project (LAPOP), a premier academic institution that is a large, cross-national regional research project which undertakes surveys in the Americas and has over 30 years of experience, was released on December 3, 2014. It addresses 'The Political Culture of Democracy in the Americas', and speaks to the incidence of corruption in Guyana. That report finds, between incidence and perception, a huge gap measuring a whopping 84 per cent.
That 2014 Americas Barometer study is based on interviews with 49,738 respondents in over 20 countries. Nationally representative surveys of voting age adults were conducted in all major languages using face-to-face interviews in Latin America and the Caribbean, and Internet surveys in the United States and Canada. The sample size was over 1,500 Guyanese.
TWO DIMENSIONS
Among other things, the report focused on two related but distinct dimensions of corruption: whether or not the respondents were asked to pay a bribe to obtain services; and if they perceive public officials as corrupt.
According to the report, Guyana ranks at 14 out of 25 countries where citizens acceded to police bribery requests, and participated in bribery in schools, public health services, and work settings.
The corruption victimization rate was estimated at 15.8 per cent, with Haiti topping the list with 69.2 per cent of corruption victimization, and Canada having the lowest with 4.4 per cent.
On another parallel, the perception of corruption found Guyana ranking in fourth place with a 78.5 per cent. Topping the list of 21 countries is Venezuela with an 80 per cent rating, while Canada again secured the lowest ranking with a 61.8 per cent rating.
"There is a weak correspondence at the country level between the bribery victimization and perceptions of government corruption," the report said.
The report also detailed that there are differences, seen in categorizing individuals involved/affected by incidences of corruption; for example, corruption experiences break down on gender lines. The report said, "Group diversity reflects differences in the shares of individuals that are willing to offer a bribe, as well as differences in which groups are targeted by officials. Differences across groups can also potentially reflect differences in the frequency with which groups interact with specific institutions or government officials."
The report adds, "If we look within countries, individuals who were targeted for bribery in the last year judge their public officials as more corrupt than their counterparts…of course one does not have to be directly affected by corruption to believe corruption is common…personal experiences with corruption, on average, spill over into broad evaluations of political corruption, even if the two concepts do not perfectly coincide."
POLITICAL MILEAGE
This spillover -– the fact that incidence and perception of corruption do not coincide -– influences the generation of a political cost.
"Corruption also generates political cost…corruption has pernicious economic, social, and political effects," the report said, adding that a worry is that citizens might begin to consider corruption as a natural part of politics.
Political observers insist that the variation in 'answers' from political contenders to the corruption question translates to a new problem -– the blurring of lines between having corruption seen as a "natural party of politics", and scoring political points and securing political mileage.
The political opposition has, year after year, latched onto reports from Transparency International (TI) relative to its Corruption Perception Index (CPI), despite criticisms of its reliance on questionable sources of data. TI's admission with regard to its methodology in compiling its reports has not served it well in debunking the mounting criticisms, at both regional and international levels, which continue to be laid at its doorstep.
Irrespective of the fact that these concerns have not been addressed, unsubstantiated allegations of corruption continue to be levelled against the governing party, which has been in office for over two decades.
The consensus from the leadership of the People's Progressive Party/ Civic (PPP/C) is that if the evidence of corruption is produced, action will be taken without apology. No such evidence has been brought to the fore, although the Ministry of Home Affairs' 'I Paid A Bribe' website has led to some investigations into areas where bribes were reportedly paid, particularly in the Traffic Department.
This, however, is not seen as enough; and reports on mass firings of Cabinet ministers by Trinidad and Tobago's Prime Minister, Mrs Kamla Persad-Bissessar, for wrongdoings have not helped to limit the corruption perception.
CONCRETE ACTION
Concrete action by the current administration has, however, found favour in some quarters.
Guyana signed the Inter-American Convention against Corruption in 1996, and ratified it in 2000. As recent as on June 16, 2011, Guyana has designated the Ministry of Foreign Affairs as its central authority to deal with matters related to the Inter-American Convention against Corruption.
Under its obligation, Guyana has had its first review in 2006; its second in 2008, and its third in 2011.In September 2011, when the third-round review of all the countries was completed, the committee decided that the fourth round would include visits to countries as well as a follow-up on implementation of the recommendations that were made during the first-cycle review in 2006.
As it relates to the United Nations Convention against Corruption, the areas addressed include prevention, criminalization, international cooperation, and asset recovery.
Guyana signed on to that Convention in 2003, and ratified it in 2008. Guyana has also taken steps to address the issue of corruption.
By becoming party to the two anti-corruption conventions, the country has undertaken obligations and expectations for enactment of the standards and rules that are central to both conventions.
The LAPOP Report recognises that corruption trails crime and the economy as public priorities in the Americas.
The public has consistently been force-fed a diet of corruption cases, and political observers have recommended that the issue be registered as an issue in election debates, giving an opportunity to clear the air and have facts like the ones underscored in the LAPOP Report addressed in public.
"There is a weak correspondence at the country level between the bribery victimization and perceptions of government corruption." –- LAPOP: The Political Culture of Democracy in the Americas (2014)

"Corruption also generates political cost…corruption has pernicious economic, social, and political effects." -– LAPOP: The Political Culture of Democracy in the Americas (2014)
By Vanessa Narine