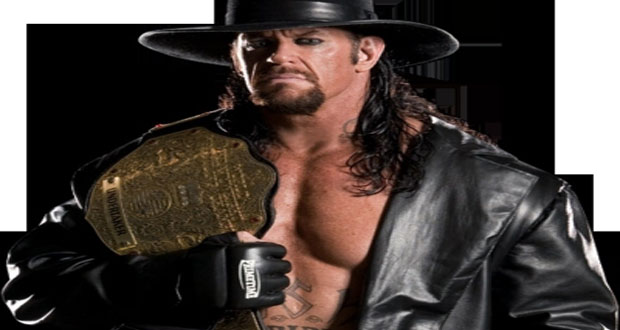 Bray Wyatt has thrown down the gauntlet. After weeks of airing intense messages aimed at a mysterious figure, The Eater of Worlds rose from a coffin at WWE Fastlane to challenge The Undertaker to a monumental showdown at WrestleMania.
The challenge sent shockwaves through the WWE Universe and WWE's locker room alike. Everyone wants to see The Deadman re-emerge to win the darkness back from The New Face of Fear on The Grandest Stage of Them All. However, the question still remains: Will The Phenom actually return?
Bray Wyatt says he's ready to finish off The Undertaker at WrestleMania
Heading into WrestleMania 30 last year to battle Brock Lesnar, The Demon of Death Valley's legendary Streak stood at an unspeakable 21-0, with triumphs over a virtual Who's Who of WWE Legends, from HBK to Kane to Randy Orton to Edge to Triple H. No sports franchise – not the NFL, NBA or Major League Baseball – can boast such an unprecedented feat. Nevertheless, that illustrious Streak has now been broken, leaving the celebrated Undertaker at a crossroads. Is it possible that he has taken his loss at the hands of Lesnar as a signal that it is time to put the urn back on the shelf and return from the depths from which he came?
Then again, even if the ominous Undertaker is willing, would he even be able to compete? As seen on a recent WWE Network special, the brutal contest against 'The Beast Incarnate' left him with potentially lasting effects. And since we haven't seen him since in a WWE ring since that epic match, there is no telling whether or not he can answer such a call from Bray Wyatt.
On the other hand, it is worth noting that if any Superstar could return, it is he who is immortal. Pundits and naysayers have asked this very question for years and, every time, The Deadman has proven his skeptics wrong.
It's a constant in life that everything will eventually come to an end. And despite Bray Wyatt's cries for a monumental clash on The Grandest Stage of Them All, he may have to look elsewhere for his WresleMania moment. The WWE Universe will simply have to wait on the edge of its seat to see if The Undertaker's WrestleMania reign is truly over. (wwe.com)