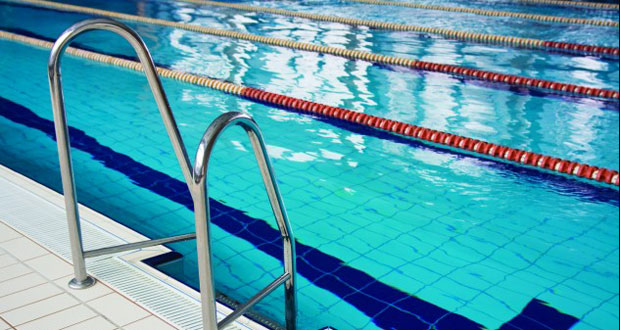 DORADO's Speed Swim Club's Hannibal Gaskin clocked three of the nine CARIFTA qualifying times gained, while Orca's Aleka Persaud toppled three national records as day one in the Guyana Amateur Swimming Association (GASA) Mashramani Meet got underway yesterday at the National Aquatic Centre, Liliendaal. 
Gaskin was among seven swimmers who managed to gain qualifying times for the upcoming Swimming Championships set for next month in Barbados. The other swimmers were Antonio Hussein, who had previous clocked a qualifying time, Daniel Scott, Onika George, Jamila Sanmoogan, Omar Adams, and Joseph De Nobrega.
Competing in the Boys 15 – 17 age category, Gaskin clocked 57.69 seconds in the 100m freestyle to easily surpass the 1:02.19s qualifying time, as he championed the event.
Coming in behind Gaskin also with a qualifying time was Omar Adams who finished in 1:00.50s, not done yet, third place finisher in the event De Nobrega also made it pass the mark having touched the wall in 1:01.46s.
Gaskin continued by gaining qualifying times in the 50m butterfly and 400m freestyle where he clocked times of 27.37s and 4:32.03, respectively.
Hussein clocked 1:04.69s in the boys 13 – 14 100m freestyle to just beat the 1:05.29s qualifying time, and win the event, gaining his second CARIFTA qualifying time.
Taking second place, also in a qualifying time, was Scoot who clocked 1:04.71s.
As the 100m freestyles continued, Silver Shark's George and Sanmoogan picked up a qualifying time in the girls' 15 – 17 category. George clocked 1:05.03s, while Sanmoogan ended in 1:05.03s as well, exceeding the 1:08.39s qualifying time set out.
For her part, young Aleka Persaud, who is not yet of age to attend the CARIFTA Championships, showed that when the time comes she will certainly be a force to be reckoned with.
The promising eight year old could not compete for a CARIFTA times but out done herself as she overwhelmed the national long course records in all of her events, competing in the 8 and under age category.
In the 50m butterfly, Persaud clocked seconds to erase the five year old 49.84 seconds record previously set by Accalia Khan. In the 100m freestyle she once again tore down another one of Khan's record as her 1:24.84s overcame the standing 1:27.41s record.
Persaud overthrew her own record of 56.55 seconds in the 50m breaststroke, when she clocked 48.99 seconds in the event. Persaud is expected to be out in the pool overthrowing more records again today, when the competition continues at the same venue.
By Tamica Garnett