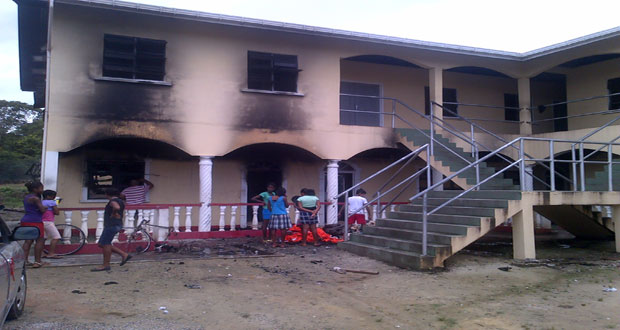 QUICK response from Guyana Fire Service ranks in the Region Seven (Cuyuni/Mazaruni) community of Bartica prevented a fire that started on the ground floor of the Bartica Secondary School boys' dormitory from spreading and wreaking havoc in that mining community.
The fire reportedly was started at sometime between 1:30am and 2:00am on Saturday morning in a room on the ground floor where mattresses are stored. One of the students raised an alarm and the building was evacuated shortly after.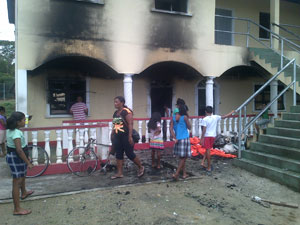 Eyewitnesses have related that while the Guyana Fire Service's response prevented the fire from spreading to other sections of the building, noticeable structural damages nevertheless occurred. The windows were damaged and the exterior of the building was scorched.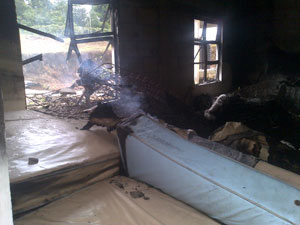 Region 7 officials have reportedly started clean-up efforts to ensure the building is functional again. In the meantime, arrangements have been made to provide alternative accommodation for the 21 male students who have been displaced. (Edward Persaud)