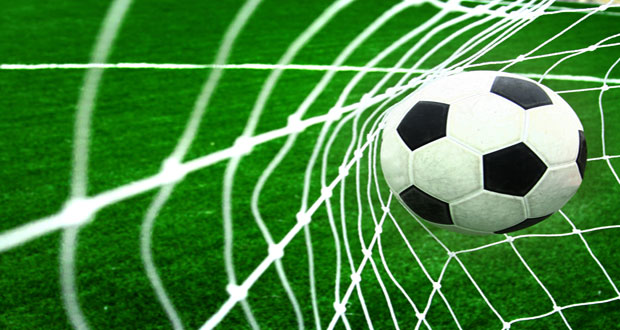 A RAUCOUS crowd is predicted this evening when defending champions Winners Connection put their title on the line from 21:00hrs against giant killers Hi Stars for the $1M and the championship trophy, as the final of the second annual Upper Demerara Football Association's GT Beer Supa 16 Christmas football championship concludes at the Mackenzie Sports Club ground. 
In the supporting match of this New Year's night double-header, losing semifinalists Bakewell Topp XX and Eagles United will vie for third place from 19.00hrs.
Winners Connection will be slight favourites in this rubber match as they seek to keep their unbeaten record, dating back to last year's inaugural championship which they won and marched away with, among other prizes, the top goalscorer award by striker Rawle 'Boney' Gittens.
Gittens, the veteran player, remains a force in this Winners Connection side and has to date three goals to be joint leading goalscorers with Tony 'Spirit' Adams of Hi Stars.
A closer look will reveal that both sides have exuded confidence going into this final fling, with the defending champions' coach Carlyle Hunte saying after the semifinal win over Topp XX, "A 3-1 victory, coming from behind, against Topp XX in this manner was an awesome show of our character. It shows the will to win..
Hunte further said: "Our strongest area is our defence. It is shouldered by Troy Chin, Williamson, Stanford Bovell, Keiron Cameron who interchange duties. The midfield comprises Gary Thompson, Chris 'Monga' Younge and on the line you can never take away one of the best strikers in the game over the years in Gittens for Linden."
On his expectations going into the final, Hunte noted: "In a final you never predict an easy win because these teams played to reach this position. It is not by fluke and you would have had to get past your opponents to reach this far and whosoever we meet in the final, we would grab it with both hands. This is because we are a foot-balling team playing total football."
He, however, admitted that one of his defenders – Errol Dainty – was injured in their semi-final game but still was optimistic about tonight's final against Hi Stars.
His opposite number Joseph Lickerish was also confident that his side, Hi Stars, will come out victorious, describing his semifinal win by saying: "It was an awesome win. It was expected, as the guys, we were all pumped up. We came in as the underdogs, but we had nothing to lose, so we came in wanting to have fun and that it was."
In looking forward to tonight's grand final Lickerish asserted: "We are still working on our overall game. The defence players are now coming together and the midfield is where our concentration is most because the defence is kind of stronger and we are working on getting the midfield to come together as it is the major part of the game."
He said, "We got Tony 'Spirit' Adams on the strike line along with Julian Allicock, but we also got James Trotman who is yet to step up and come to the party as senior players. We got this final and we are going all the way.
There is Julian Davidson, the senior man in the defence lineup marshalling things as well as the 6ft 5in central defender Stephan Tappin also known as 'Crouch'. We did talk to him about his height and he has adapted well giving us the winning goal in our last game."
This game will be preceded by the third-place playoff game between Bakewell Topp XX and Eagles United in an East versus West of Linden game and this should be of interest as neither will want to lose.
They both possess some of the best young players in the game and exhibiting their skills as a glimpse of the future is worth witnessing.
Young Duquan Hercules, representing Topp XX, will be among the players to watch and for the Eagles unit Dellon Charter is one player to watch, but the input of the crowd will be keen to any win by the clubs this evening and no doubt they will be involved in these telling encounters from the opening whistle.
(By Joe Chapman)