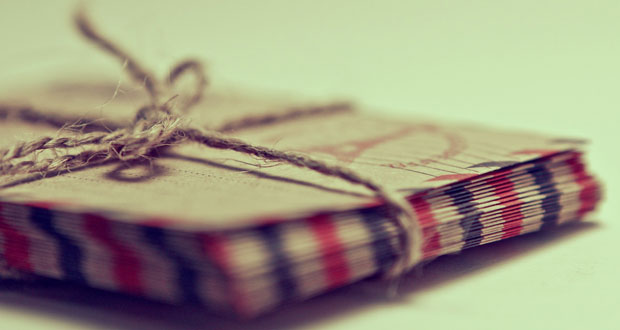 IF what the Commissioner General of the Guyana Revenue Authority (GRA), Mr Khurshid Sattaur, is saying is true — and I have no reason to believe that a respectable man like himself would lie about something so serious — then I am aghast at the revelations that owner and publisher of Kaieteur News, Mr. Glenn Lall, a self-proclaimed fighter of criminality and corruption, would stoop to such a low level as to excuse himself from his deceitful transgressions.
I speak of the $40 million duty-free scam that he and his relatives are currently embroiled in. It was headlined in the newspapers recently how he defrauded the Government of such sums of money by having his remigrant family, with their duty-free status, import two brand new 2013 Lexus luxury SUVs, which were transferred to Mr. Lall and his wife in breach of the duty-free concessions conditionality/law which stipulates that duty-free vehicles can only be transferred or sold after a period of three years.
The vehicles are in essence really owned by Lall and his wife, but were imported by his remigrant relatives for him to benefit from their duty-free status.
I say this because the vehicles are prominently parked in front of Lall's and his wife's (Bheena Lall, owner of Bheena's Footwear) places of work daily, even though they were registered to his relatives and should be in their possession.
What is now even more shocking is that Lall, who preaches about corruption, equity and fairness, has levied threats to Mr. Sattaur that if he proceeds along the just line of accountability and investigates the matter under his remit as the Commissioner General of the GRA, he would be persecuted by Kaieteur News.
See the Saturday, August 30th, edition of the Guyana Times paper under the caption "Glenn Lall threatens Kurshid Sattaur, Remigrant Scam deepens."
In this article, Mr. Sattaur has said, among other things, that Glenn Lall called him from an overseas number and "threatened to use his newspaper [Kaieteur News] to expose me; I don't know what wrong I am doing. If I am trying to do the Government's work…I don't know why people should be upset, if they are doing wrong things they should be subject to the laws as well."
What kind of double standards is Mr. Lall perpetuating? On one hand he uses his paper to malign and speak against all forms of corruption, unfairness and unaccountability, yet he himself operates as if he is above and beyond reproach when asked to be accountable.
I think Guyanese are getting a clearer and clearer picture as to the type of person Mr. Glenn Lall really is. His character is clearly exemplified in an informal, haphazard attempt to justify his actions in his (Kaieteur News) satirical column 'Dem Boys Seh', dated August 27 under the heading "Thief man don't like see he mattie wid bag."
The caption alone speaks volumes, but the content is more damning. Among other things, "Dem Boys", who everybody knows is Glenn Lall, said "Dem boys [he] know that a man can bring in a vehicle and get duty free. De only thing he can't do is sell de vehicle before three years. If he do that, he got to pay taxes. He can lend out de vehicle, he can park it, and that ain't no crime."
Well, in that case it might not be a crime, but it certainly is an unscrupulous act clearly aimed at depriving the Government of the necessary taxes needed to develop the country. So, for the so called "champion of corruption" to make such statements justifies that he is a hypocrite, and even suggests further that the work that he and his acolytes are doing with the Kaieteur News was never about truth and accountability, but about serving his interests.
We clearly see this with his attempt to use his newspaper to influence and dissuade the Commissioner General from conducting his investigations into this scam, which was apparently facilitated by one of the GRA employees who shares a close relationship with Mr. Lall.
I hope that all the parties involved would face the full force of the law, and that the two vehicles in question would be impounded until such time as it is determined that no crime was committed, or that the taxes would have to be paid.
Additionally, we, as Guyanese, should start boycotting the Kaieteur News, which claims that it is representing the interests of the people but is clearly sensationally representing the interest of one man, who evidently feels he is above the law.
SUNDAR NAUGHT