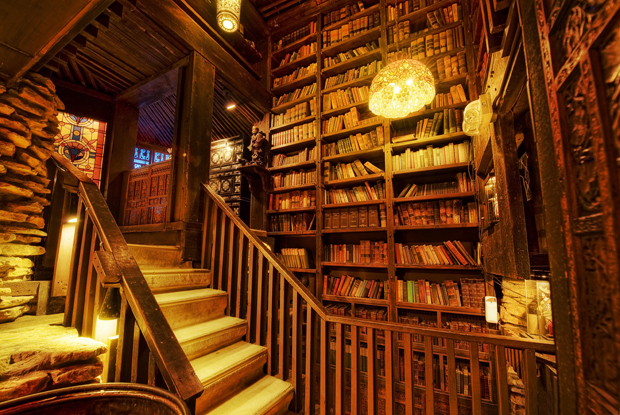 RECOGNISING the necessity for literacy enhancement in Guyana, the National Library has once again staged it's annual awards ceremony to honour the winning participants of the literacy competitions for this present year.
There was a plethora of awardees presented amongst stakeholders' representatives, who would have subsidised the competitions throughout the year.
The guest speaker was Association of Caribbean Electoral Organisations (ACEO) Primary Representative, Mr. Marcel Hutson, and the ceremony saw a mixture of splendid deliveries from awardees who marvellously portrayed their talents by reading from extracts, as well as remarkable speeches made by stakeholders, who all echoed similar sentiments in order to boost Guyana's literacy level.
Hutson expounded on the importance of acquiring an education. He referred to his younger days when education was his optimal priority, and stressed on literacy and illiteracy by providing realistic scenarios in order to stimulate the minds of the audience.
He further underscored that with "stakeholders pulling together" to combat Guyana's illiteracy rate, this will inevitably boost our economic sector in the near future.
Hutson, moreover, shared that on September 8th, there will be a literacy exercise held under the theme "The literacy revolution has begun" to aid in the quest for combating the illiteracy rate in Guyana.
These literacy competitions not only target the public, but also inmates of the Guyana Prisons, by which the representative for the said organisation has emphasised that academic proceedings in the prisons are essential to aid in creating better citizens of Guyana.
The prisons, however, have participated in the literacy competitions that were hosted by the National Library, and have seen improvement which has led to literacy training programmes that are currently ongoing at the prisons.
The ceremony also saw a plethora of age groups receiving their awards, proving that the National Library is always impartial to the public and gives the older citizens a chance to showcase their literacy talents.
The competitions were the Annual Quiz competition, Debating competition, Annual Champion Readers competition and the Annual Essay and Short Story competition, which saw a display of unique talent from every participant, and led to tough decisions being made by the judges.
However, sincere gratitude was given to the various stakeholders who would have sponsored the competitions throughout the entire year. These stakeholders are: Digicel, Gafoors, Spicy Dish, ANSA McAL, Giftland OfficeMax; and the Ministry of Culture, Youth and Sport, among others.
Written By Shivanie Sugrim