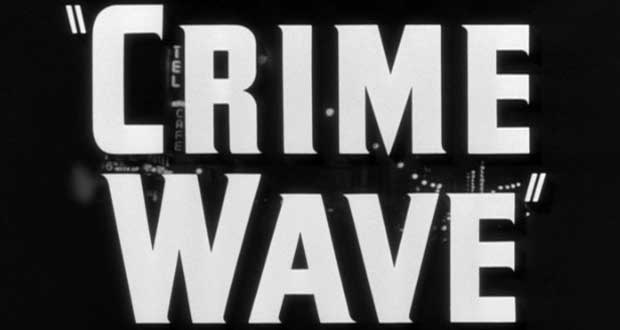 IN light of the recent armed robberies in which persons have lost their lives, Crime Chief Leslie James disclosed that he will be meeting with members of the business community this week to focus on crime and security issues.
He told this publication that the meeting is relevant at this time because of the recent incidents in which several businesses were robbed and the 'business people' need to be in the know and a discussion will decide the way forward.
James stated that it is advisable that business owners invest in their business with good quality surveillance cameras, so if the need arises the police can request a copy of the footage and the identity of the culprits can clearly be viewed.
The Crime Chief said, "It makes no sense you have a $1M business with a $50 security system – that is because most times in the event of a robbery at that business the police are unable to get proper footage of the incident since the quality is poor."
James said that some attention must be paid to the security system in place at businesses to ensure the safety of the business and its owners and employees.
CG MOTORCYCLES
As it relates to the "CG motorcycle" bandits, the police have noted the trend in which these motorcycles are being utilised by persons to carry out criminal activities and some initiatives are in place to effect change, he said. However, James told this publication that they are not overly alarmed since they have a hand on these incidents.
He said further that the meeting with businesses, including those in the Chinese community, will be held to iron out matters of concern regarding crime and security.
Within recent times there have been several brazen attacks on businesses and citizens which include the one in which a waitress/cashier was shot and killed while on duty at a Chinese restaurant.
Police reported that at about 19:30 hours on August 23, 2014, two men on a motorcycle drove up to the Delicious Chinese Restaurant on D'urban Street, Georgetown, and the pillion rider entered the restaurant.
He ordered and paid for a meal after which he pulled out a firearm and shot cashier Debra Black, 48, of Critchlow Street, Georgetown, to her shoulder and neck and escaped on the motorcycle. Black was pronounced dead on arrival at the GPHC.
In another incident, police reported that at about 13:00 hours on August 18, 2014, businessman, Ashook Ragghu, 43, of Pike Street, Campbellville, Georgetown, and his wife Shyrazabin Ragghu, 49, were in a motor vehicle at a traffic light on Vlissengen Road, Georgetown, when they were attacked by two men on a motorcycle, one of whom was armed with a firearm.
The man discharged rounds at the victims, fatally wounding Ashook Ragghu to his chest and injuring Shyrazabin Ragghu to her right foot. The perpetrators escaped with a bag containing an undisclosed sum of cash and a licensed firearm and ammunition.
In an earlier interview Crime Chief James had said that while the police are working around the clock to reduce these incidents, citizens need to observe simple security measures to safeguard themselves.
Meanwhile, the Guyana Police Force (GPF) has highlighted some other measures that can be taken by citizens to avoid being easy targets for criminals:
>??Keep the telephone numbers of the nearest police station in your community in a place where it could be easily accessed in time of need.
>??Keep the telephone numbers of the members of the Community Policing Group (CPG) in your community in a place where it could be easily accessed when needed.
>??Call the police and/or members of your CPG and inform them of the presence of suspicious-looking vehicles and persons.
>??Ensure your gates, doors, and windows are properly secured before leaving your premises or retiring to bed. Moreover, and as far as possible, ensure someone is left to overlook your premises if you are leaving for a long stay, such as a holiday.
>??Walk in groups, avoid lonely and not-well-lighted places, and beware of suspicious-looking persons on pedal and motorcycles.
>??Instead of walking home, utilize taxis or other vehicular arrangements when leaving night clubs.
James added that in line with the foregoing measures, the GPF reminds citizens that public security is a shared responsibility and is encouraging the public to continue partnering with it in order to strengthen the safety and security of all.
He advised that members of the general public remain vigilant and conscious of their surroundings and report all suspicious activities to the police so they can respond in timely manner.
James said that many times persons become complacent but there is the need to utilise more 'plastic' such as credit cards to diminish the use of cash on persons to reduce armed robberies.
Written By Michel Outridge