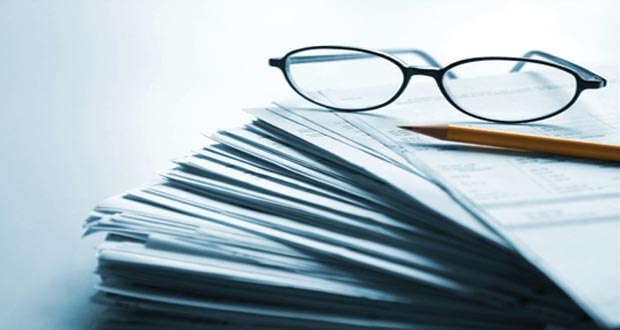 -GFC strictly complies with legislation and policy
IN what can only be deemed an effort to continue peddling misinformation and fuel its prejudicial attack on foreign investment, the Kaieteur newspaper has now resorted to rehashing old misinformation in its coverage of the forestry sector on August 23 & 24, 2014.This misinformation was first published by the local media some seven months prior. Immediately thereafter, the GFC published a detailed response in relation to the said publications, and also extended an invitation for Mr. Christopher Ram, Mrs. Janet Bulkan-Palmer and Mr. John Palmer to seek clarification and be apprised of the facts.
However, they continued their unjustified attacks on the GFC.
Their review of the GFC's Reports (2005-2012) is a misrepresentation and is prejudicial and erroneous. The GFC will not be intimidated by their unwarranted campaign to attempt to mislead the public that the forest sector is being mismanaged. The Commission stands firmly on the foundation of facts, and robust its processes which are internationally recognised and respected.
AUDITED ACCOUNTS OF GFC
Mr. Ram alluded to incomplete reporting by the GFC, but failed to point to any evidence or specification to substantiate this claim. It should first be restated that the GFC received unqualified (clean) audit opinions for each year of audited reports (2005-2012) submitted to Parliament.
The aforementioned unqualified audit was a pronouncement from the Auditor General's Office (the competent legal authority mandated to give such assessments), a fact alluded to by Mr. Ram. This invariably means that the financial management and reporting of the GFC have fulfilled the required standards set both internationally and locally for these areas.
An unqualified audit opinion is one of the key elements of good financial reporting, and this fact needs to be the first notable point in any analysis of the GFC's financial accounting and reporting practices for the years reviewed.
GFC'S ANNUAL REPORTS
Claims were also made by Mr. Ram and Mrs. Bulkan-Palmer that the structure of the GFC's Annual Reports is ad hoc, and does not establish clear reporting to the National Forest Plan and Policy. What is clear from these claims is that both Mr. Ram and Mrs. Bulkan-Palmer are not knowledgeable of the contents of the National Forest Plan or Policy, or are deliberately being deceptive in their assessment of the Annual Reports.
A quick look at the National Forest Plan and Policy would reveal that the exact programmatic areas of the Plan and Policy are those that have been reported on in the aforementioned Annual Reports.
The high quality of the GFC's reports, and reporting systems as a whole, have been verified by objective assessors as being clear, comprehensive, and transparent. In fact, the recent Norway Evaluation (done by international independent experts) concluded that "activities, outputs produced, and outcomes achieved are clear and readily accessible". The assessment of these experts proves that Mr. Ram and Mrs Bulkan-Palmer's review of the GFC's Annual Reports are without merit.
CAPACITY BUILDING WITH THE GFC AND FORESTS SECTOR
The Kaieteur News extended its misinformation by quoting Mr. Ram and Mrs. Bulkan-Palmer's point regarding the effective building of the GFC's capability to implement the GFC's mandate and have long-term impacts on forest policy implementation. Every Annual Report contains information on the training sessions completed, and also makes reference to the persons trained. The GFC has been noted both regionally and internationally as a Commission of high repute; one that has embraced new programmes of work on forestry, and has demonstrated a high level of dynamism and professional capability. This has been further endorsed by recent independent audits conducted by independent forest monitoring and MRVS independent verification; which both found, following three successive years of audits, that the GFC has not only built a tremendous level of capacity to undertake the Commission's core mandate, but has also embraced new areas of work in a highly capable and competent manner.
This is testimony that there is indeed lasting impact of capacity built through various projects implemented by the GFC.
FINANCIAL STATEMENTS AND MANDATE OF THE GFC
Mr. Ram further indicated, in the aforementioned article, that there are more questions than answers in the financial statements submitted by GFC to Parliament. In addition, chartered accountant and Attorney-at-Law Christopher Ram highlighted that there are "discrepancies" in the income and expenditure.
His analysis, however, made specific reference to fluctuations in GFC's income and expenditure. Fluctuations in income and expenditure are not discrepancies; in a practical operational environment, they are simply a normal part of the financial reporting landscape.
The GFC mandate includes managing in excess of 12 million hectares of state forests. There are over 500 concessions, and over 200 processing and value-added operators. In addition, the GFC, along with other public agencies, is responsible for the broader aspect of work on climate change in Guyana.
Surely, because of the nature of this business, and indeed as for any public or private entity, there will be expansions and contractions.
Thus income and expenditure will fluctuate from year to year. In fact, it is cause for concern if the figure remains the same throughout successive years.
The GFC reiterates that its activities are governed by the GFC Act and the Forests Act. The GFC has always operated within the ambit of the law, and thus the financial report presented is in compliance with said law.
Clearly, Mr. Ram and Mrs. Bulkan-Palmer were extremely partial in their review of GFC's Annual Reports, and are attempting to mislead the public.
GFC once again invites the public to seek clarification and be apprised of facts.
JACY ARCHIBALD
Corporate Secretary
Guyana Forestry Commission