–family here unable to contact her
GUYANESE Chinelle Browne, 27, who is originally from Georgetown, went missing last Saturday in Brooklyn, New York, this newspaper understands.
Chinelle migrated to the United States last year May and returned here April this year for two weeks and then went back to the US. However, she went missing last Saturday. Her New York address was 346 Sumter Street, Brooklyn.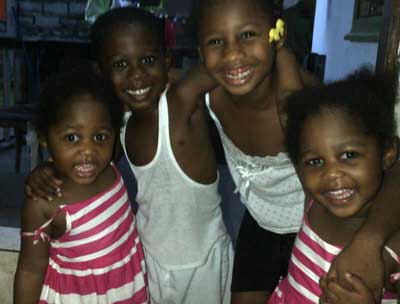 Browne has four children – three-year-old twins Ariel and Michaela, five-year-old Jonathan and seven-year-old Gabrielle Browne, and they all reside in Guyana with their father.
Speaking with this publication, her husband Dale Browne said that he last spoke to her on Saturday. He said that around 10:00am he contacted her via WhatsApp and she responded saying that she just got up.
Around 11:07am, Mr. Browne said he telephoned her and spoke as usual, and normally as the day goes by the two would usually keep in touch via Skype, but when he called her he get no response.
The same Saturday night Mr. Browne telephoned her but the calls kept going to voicemail and so he left a message to her.
The man said he then got a response from the phone belonging to Mrs. Browne, saying that she was going to the hospital with a friend by the name of Michelle. Mr. Browne then responded and asked her if she was going to sleep at the hospital but he got no reply.
"I continuously messaged the phone hours upon hours until on Sunday when I messaged her and says 'hi'. I then received a message saying that the phone was found in Manhattan.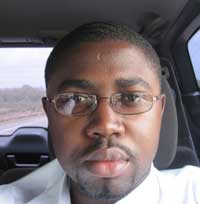 This publication understands that Chinelle and her landlady, Ms. Lea Cueavas, had an argument on Friday night concerning the lights in the apartment but one of the tenants intervened as a peacemaker.
However, on Saturday Chinelle and her landlord then had a fight and according to the husband the landlord confirmed this saying that she struck Chinelle with her hands.
Mr. Browne said that he then contacted the family in New York and told them to check her workplace as Chinelle was supposed to be at work at 1pm on Monday.
"Monday I spoke to the landlord and asked her about my wife. The landlord then told me that she got a message for my wife on Sunday, but how could she message my wife on Sunday when I was not getting on to my wife and when someone told me they found her phone," Mr. Browne said.
"The family and I would continue to pray for her safe return, we pray that nothing serious happened to her, I know that the landlord is responsible for this," Mr. Browne said.
Another family member who wants to remain anonymous said that based on the information she heard, she believes that Chinelle had been kidnapped because if she had lost her phone she would have found some means of contacting the family as she usually does.
Chinelle is 5 feet, 7 inches tall and of medium build. She has a tattoo on her right leg with the word 'ANGEL' and one on her right arm with her name "CHINELLE".
Anyone knowing the whereabouts of Chinelle Browne is being asked to contact her family in the United States on telephone numbers +001-646-915-6684, +001-908-269-8806 and +001-718-664-4452. Persons could also contact the Guyana numbers: 592-218-1393, 592-676-1429, 592-655-0056 or 592-660-7097.
(By Asif Hakim)