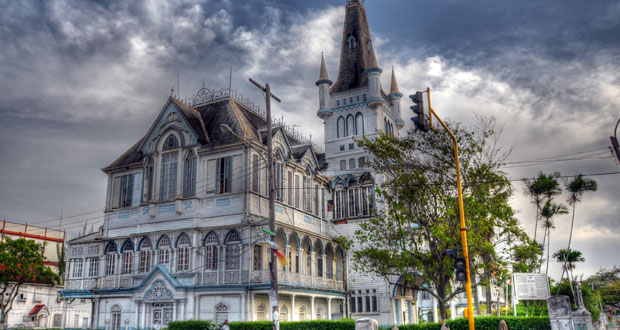 OVER the past years, it has been proven to many that Guyana is known for its welcoming hospitality and excellent tourism, apart from many other positive things. However, how can a country so established over the years be so dirty (unclean) as seen by the daily presence of garbage.
While citizens of the Capital City are at their wits end trying to manoeuvre their way around flooded streets and garbage piles, the incompetent Mayor and City Council continues to trifle to score cheap, political points.
The once Garden City of which we should all be proud is deteriorating slowly at the hands of Mayor Hamilton Green and his ilk.
How are we supposed to publicise our country as a tourist destination and create a clean, healthy environment for our children with the current leadership of the council at its controls? The Stabroek Market area is an example of great embarrassment, when it rains vendors literally stand in slush and that is where we purchase food! The cleanup programme undertaken by the Local Government Minister is indeed commendable; yet, instead of supporting the Ministry in its implementation, the Mayor is squabbling over petty issues such as grammatical errors made in the minutes of council meetings.
It is the job of the City Council to ensure that citizens, particularly businesses dispose of their garbage responsibly, and this is an obligation that the Mayor and his councillors must fulfil despite their personal feelings against the Local Government Minister or the Government for that matter. Then there is the issue of financial mismanagement, which not even the Mayor himself, can try to cover up. It is no secret that the Mayor and City Council has lost its way and therefore they should welcome this initiative by the Local Government Ministry, rather than griping over non-issues.
ALLISON BOWMAN