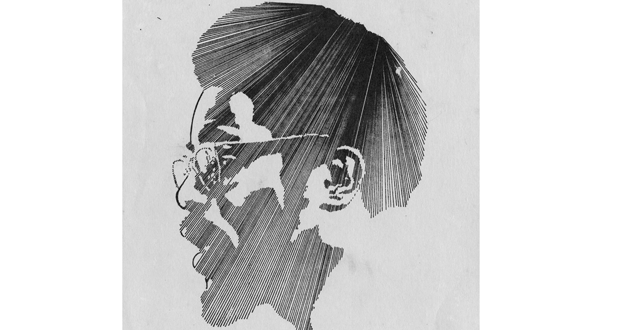 EX-ARMY Chief, Major General Norman McLean, yesterday named Brigadier David Granger as an Army Officer in liaison with the Guyana Police Force (GPF) when the police investigated former Army Sergeant Gregory Smith as a suspect in the bomb-blast assassination of world-renowned Guyanese scholar, Dr Walter Rodney.
Denying he personally was involved in the investigation against Smith, or that he took any responsibility to look into the matter of a soldier under his command allegedly involved in murder, during his testimony, McLean named Granger as one of the Army's pointsmen in sharing Army information about Smith to the investigators.
What dark conspiracy lurked below the surface at the Guyana Defence Force when the world-renowned Guyanese scholar was assassinated?
That's the question now confronting the Commission as the inquiry unfolds at the High Court building in Georgetown, with the Army's role now dominating the probe.
The ex-Army Chief, responding to a question from Counsel Andrew Pilgrim, said "Yes, it's possible" that a conspiracy happened within the Army without his (McLean) knowing about it, despite holding the post of Chief-of-Staff. Pilgrim asked McLean if such a conspiracy could happen among officers lower in rank, unknown to him, and he said "Yes, it's possible," noting that "rogue elements" existed in the ranks of the GDF.
Earlier in the day, Commission Chairman Sir Richard Cheltenham had to prompt McLean several times to answer questions, as McLean seemed reluctant to answer, or to verbally engage Counsel.
Emotions flared across the floor yesterday as the ex-Army Chief took to the witness box to testify, and got into a heated verbal exchange with Counsel Pilgrim, who is representing Dr Rodney's widow, Patricia Rodney and the three Rodney children.
McLean repeated throughout his testimony, which lasted all day and was adjourned to an undetermined date, that he lacks knowledge or awareness of much of the information Counsel was seeking answers to from him.
To several of the questions, McLean said he did not know, was not aware, or could not remember. At other times he nodded his head or shook it from side to side, a grave expression on his face, and Commission Chairman Sir Cheltenham asked him a number of times to verbally answer the questions instead of responding non-verbally.
McLean got into a more verbal mood as the day pushed on, the room packed with Guyanese steeped in the history of Guyana, including former Army officers, senior media personnel, top Members of Parliament, including Opposition MP Moses Nagamootoo, and senior members of the Working People's Alliance (WPA).
McLean warmed to the task of testifying, and even generated some laughter among the audience, as he joked and smiled at times. But he also faced questions with pensive, tense expressions on his face, with Commission Chairman Sir Cheltenham at one point noting that when Counsel posed certain questions, McLean would appear "to be not with us." McLean appeared not to be interested in listening.
It took Counsel Pilgrim's sharp, incisive questioning to rattle his cool, and to get him to answer questions with lengthy sentences.
McLean became particularly loquacious when Counsel asked him if he knew former Army Pilot, Gerry Gouveia may have been the pilot of an Army plane that flew ex-Army Sergeant Gregory Smith to the hinterland.
Witnesses have testified before the Commission that Army Sergeant Smith was involved in the bomb-blast assassination of Dr Rodney on June 13, 1980 in Georgetown, when a communications device exploded in the lap of the opposition political leader.
McLean denied knowing Smith, and said he heard of him being a soldier, but "he had deserted" the Army.
McLean indicated that he had very little interest in Smith, and did not particularly pursue the desertion case, despite Smith having had special overseas Army training.
Counsel Pilgrim's peppery questions saw McLean become animated and heated in his exchanges. At one point, both Counsel and McLean resorted to raising their voices to angry pitch, to the point where Pilgrim addressed McLean as "Major", and McLean, face red and body taut, pointed a wagging finger at Pilgrim, seated a few feet to his left outside the witness box at a table, and informed him "It's Major General; I earned it!" Pilgrim duly apologised for the mishap.
Pilgrim, noting that McLean was responding that he did not know or was not aware of a lot of the information Counsel asked him, put it to him that he was outside the loop of a conspiracy in the Army, and asked if this was possible. "Yes, it's possible," McLean said, noting that the Army could harbour "rogue elements".
McLean said he knew Gouveia well, and "mentored" him, but never knew about that particular plane trip at the time it took place. Questions from Counsel gleaned the information to the Commission, from McLean, that Gouveia told him in a private conversation "last week that he (Gouveia) had flown the plane." McLean said he was not interested in hearing anything more, as "If he didn't tell me that 34 years ago, why would I want to know about it now?"
Counsel Pilgrim indicated that Gouveia may testify to the Commission.
Counsel Selwyn Pieters intervened with an aggressive objection, noting that key documents should have been secured for the Commission's task. A Canadian lawyer representing the local trade union movement at the Commission of Inquiry, Pieters, speaking in a tone that offended the Commission Chairman, who noted that Pieters seemed to want to "lecture" the Commissioners, asked the Commission to secure relevant supporting documents from the Army and Guyana Police Force to back up the claims of Counsel in questions they pose to the witness.
After several heated exchanges, Counsel for the Commission said efforts would be made to secure the documents from the Secretary of the Defence Board.
McLean was excused from the witness stand until such time as cross-examination into his testimony could be continued.
The Commission is scheduled to conclude its second sitting today, and resume later this month.
McLean denied any knowledge of the Guyana Defence Force Account Form that was tendered into evidence during the testimony of Joseph Hamilton that showed an Army Officer had handed over a number of guns and ammunition to the House of Israel religious sect. He denied any knowledge of either the handing over of the guns, or of the signatures on the form, but said that the guns and ammunition listed were standard Army weapons.
Pilgrim is to resume his cross-examination of McLean when the ex-Army boss takes the stand again, with interest high surrounding further questions about Granger's role in the Army during the time Rodney was assassinated.
The Government of Guyana convened the Commission of Inquiry in answer to an international outcry, going on for 38 years, for a probe into the singular major political assassination in the history of the English-speaking Caribbean. Dr Rodney, a world-renowned scholar, died when a communications device exploded in his lap in Georgetown on June 13, 1980.
The Commission resumes today for the final day of its second sitting.
**** pull quote
'Pilgrim, noting that McLean was responding that he did not know or was not aware of a lot of the information Counsel asked him, put to him that he was outside the loop of a conspiracy in the Army, and asked if this was possible. 'Yes, it's possible,' McLean said, noting that the Army could harbour 'rogue elements'
*** pull quote
What dark conspiracy lurked below the surface at the Guyana Defence Force when the world-renowned Guyanese scholar was assassinated? That's the question now confronting the Commission as the inquiry unfolds at the High Court building in Georgetown, with the Army's role now dominating the probe