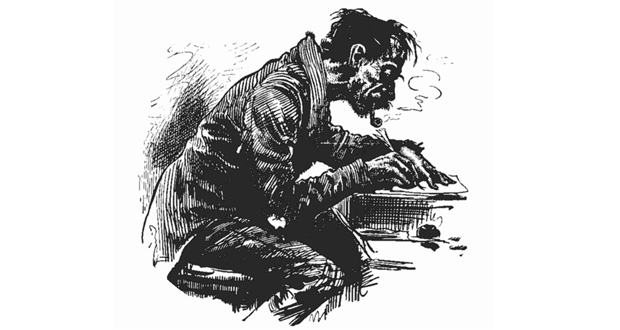 – being considered for addition to the New York Times Best Seller List
FROM the political analysis pages of the Wall Street Journal to the prestigious book reviews section of the Hindustan Times, a political fiction that was written by Guyanese novelist Dennis E. Adonis has attracted a treasure trove of favourable literary reviews, in as much that multiple publishers were forced to translate the book into Arabic, Hindi, and Russian to satisfy growing readership demands, less than a month after it was first released in English.

The book, Ten Letters to Obama, has attracted an extensive list of global literary and media interest not because the image of U.S President Barack Obama is on its cover, but principally because of its artistic focus on the Arab Spring, and a multitude of other global events in a cinematic way.
Obviously more consistent with the taste of espionage, political trickery and a flare of James Bond style interventions, the book provides an insight into the inner workings of the White House, and the events leading up to the death of Muammar Gaddafi and Osama Bin Laden.
As a matter of literary interest, the book was already nominated for a feature presentation spot at the April 2014 Budapest International Book Festival in Hungary, and is being actively considered for addition to the New Yorks Times Best Seller List.
Sharing his achievements in an exclusive interview with the Sunday Chronicle, Adonis explained that he prefers to reserve his material sources or inspiration for the book, but indicated that some strange events had occurred during his efforts to write the novel.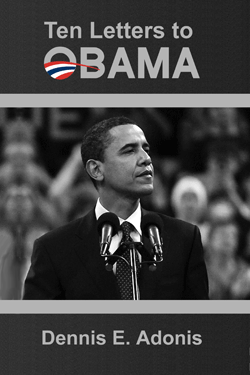 He recalled that almost two weeks before the book was scheduled to be launched in July 2013, his laptop and an online storage account was mysteriously hacked and the entire book was deleted, leaving all other files intact. His flash drive back-up was also corrupted beyond repair.
His troubles were further expanded when he later learnt that the files on his publisher's computer and their back-ups were also mysteriously infected beyond repair which led to the book's first release being cancelled all together.
Though he had his own suspicions, the author said he did not relay his true thoughts to anyone, and no longer discussed the book via email or phone until it was published.
While opting not to speculate on what could have caused the complete disappearance and infection of the files of the original book, Adonis explained that he nonetheless decided to rewrite the book from scratch, but created fourteen back-up options in order to maintain the integrity of the files.
After almost three months of work, the book was completed again, but was not launched until January this year, as his publishers had needed time to edit certain content from its pages.
Though Adonis has repeatedly indicated that the book is merely a work of fiction, it however contains ten 'reprinted' letters supposedly sent to Obama by the Saudi King, several world leaders and ordinary citizens that seemingly contain their original signatures, including the original and last letter written to Obama by the late Libyan leader, Muamar Gaddafi.
And while the chronology of occurrences and dates within the book are also consistent with actual events, Adonis still maintains that the book is merely a work of fiction that used the dates opportunistically.
He reiterated that no one has ever objected to the content of the book, and no one obviously has any reason to do so, since the book is actually consistent with any other speculative literature or film that centres on political fiction.
The book was his nineteenth published novel, and is available at most major bookstores worldwide, in addition to several major online retail merchants, such as Amazon.com.
Adonis, who lives primarily between Guyana and England, is currently reading for a Law Degree at the University of London (online), and is also working on his twentieth novel called 1838; which is scheduled for release in India during the latter part of April, 2014.