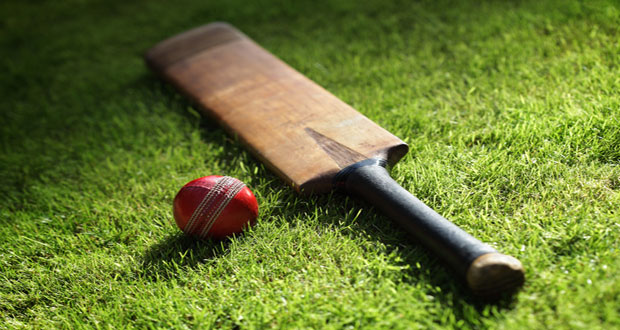 Guyana looking to rebound after suffering losses in first two rounds
… 'Tiger' in for Hemraj
FOLLOWING their two first-round defeats at the hands of Jamaica and Barbados, hosts Guyana will be looking to rebound against the Windward Islands when they face them commencing today and continuing over the next four days, in the third round of the West Indies Cricket Board's Regional four-day tournament at the Guyana National Stadium, Providence, from 10:00hrs.
When these two met last year at the Arnos Vale ground in St Vincent, the Windwards, under the astute captaincy of Liam Sebastien, came out on top by four wickets, thanks to the bowling of Shane Shillingford, coupled with all-round support with the bat from the team.
This was in the face of some controlled spin bowling from Devendra Bishoo and Steven Jacobs, who had match figures of 8 for 86 and 4 for 84, with Bishoo claiming 5 for 67 in Windwards' first innings score of 276, while Jacobs had 3 for 40, when they were chasing 87 to complete an outright win.
The Windwards, who were led by Shillingford's 4 for 40, coupled with three wickets each from Sebastien and Delorn Johnson, bowled Guyana out for 151, in which Assad Fudadin topscored with 55 (7×4), while Rajendra Chandrika and Leon Johnson chipped in with 25 and 23 respectively.
In the second innings, Shillingford snared 7 for 63 (match figures of 11 for 103) as Guyana were bowled out for 211, with Zaheer Mohammed striking 10 fours in his 61, while Tagenarine Chanderpaul, Leon Johnson and Bishoo supported with 33, 31 and 24 respectively.
To date, Guyana have played their opponents for today's match 32 times, winning 13, losing six while the remaining 13 were drawn, but with their pathetic batting display so far in this year's tournament, where they were bowled out for 117 and 264, and 140 and 94 in their two matches to date.
Once again, they are forced to go into battle without the appointed captain Leon Johnson who is still recovering from his knee injury, along with former Guyana and West Indies skipper Ramnaresh Sarwan, even as Johnson's appointed deputy Shivnarine Chanderpaul makes a return and is expected to take over the reins of captaincy from Christopher Barnwell.
Chanderpaul's 17-year-old son Tagenarine Chanderpaul, who featured prominently in both losses to date, is expected to open the batting alongside a struggling Sewnarine Chattergoon, who brought some respectability to his career with a resilient first-innings 50 against Barbados.
To date, Narsingh Deonarine has accumulated 38 runs from four innings, inclusive of four ducks, but the selectors have persisted with him in the squad, while Fudadin has been struggling with self-confidence.
Barnwell and Vishal Singh, who is coming off the back of a resilient second-innings half-century against Jamaica will occupy the middle order with Shiv Chanderpaul, as Anthony Bramble, Veerasammy Permaul and his spin-twin Bishoo offer support, while leading the lower order.
Meanwhile, former national Under-19 fast bowler Raun Johnson who made an impressive debut as a senior national player when he replaced Ronsford Beaton for the contest against Barbados, is expected to share the new ball with his Young Achievers Sports Club teammate Keon Joseph.
If selected, Fudadin and Barnwell will lend support with their medium pace while Permaul, Bishoo and Deonarine are expected to take care of the spin department.
On the other hand, the Windward Islands, despite going under to Trinidad and Tobago in their last round encounter, will be bubbling with confidence for this one, not only because of Guyana's poor showing to date, but based on the fact that they have defeated them three years in a row.
Devon Smith, Tyrone Theophile, Keddy Lesporis, Romel Currency, Sebastien and Lindon James will lead their batting with worthy support from Dalton Polius and Kenroy Peters, while the fiery Nelon Pascal and swing of Delorn Johnson will take charge of the new ball, with Polius, Sebastien and Alston Bobb doing the bulk of the work as spinners.
Team from Guyana: Christopher Barnwell, Sewnarine Chattergoon, Assad Fudadin, Shivnarine Chanderpaul, Narsingh Deonarine, Tagenarine Chanderpaul, Anthony Bramble, Amir Khan, Veerasammy Permaul, Devendra Bishoo, Raun Johnson, Keon Joseph and Vishal Singh.
Windward Islands from: Liam Sebastien, Devon Smith, Tyrone Theophile, Keddy Lesporis, Romel Currency, Lindon James, Alston Bobb, Kenroy Peters, Delorn Johnson, Nelon Pascal, Sunil Ambrose and Mervin Matthew.
The umpires for this one are Leslie Reifer and Nandkumar Shivsankar, with Colin Alfred as the third umpire. Former Guyana and West Indies fast bowler Reon King will execute the duties of Match Referee.
(By Calvin Roberts)