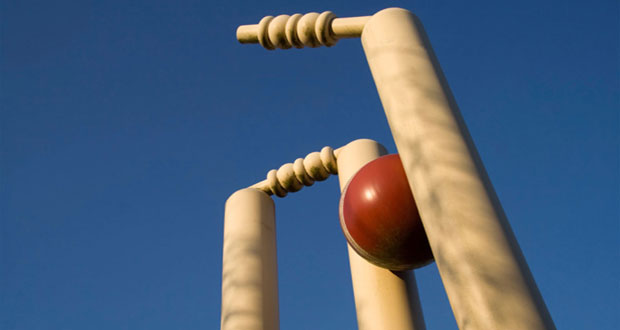 FOLLOWING their commanding 114-run victory over Ireland in the first round followed by their enthralling 22-runs win over defending champions Windward Islands on Tuesday night, Malta Supreme Guyana booked a place in the semi-finals of this year's West Indies Cricket Board NAGICO Super50 tournament that is being played in Trinidad and Tobago.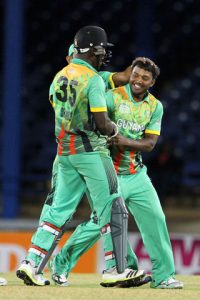 Consequently, the Dru Bahadur-steward Guyana Cricket Board (GCB), befittingly extended a congratulatory message to the Christopher Barnwell-led Malta Supreme Guyana team, who missed out on a semifinal spot in last year's tournament, after Nikita Miller struck Narsingh Deonarine for six.
Below is the GCB's message to the team:
"The Guyana Cricket Board wishes to extend its congratulations to our Banks Malta Supreme Guyana cricket team on two spectacular victories that have already qualified us for the semifinals of the WICB NAGICO Super50 Tournament.
Our first victory against the Irish team was achieved with a fair amount of ease but the second victory against the defending champions Windward Islands was a hard-fought victory against a determined team; that was a testament to our mental and physical fortitude against one of the premier teams in this year's competition.
Our mental and physical preparation in the last month was put to the test in this encounter and the team passed with flying colours.
Along the way, there were a few blemishes or areas that need tightening up such as our sluggish starts and the few fielding lapses, but overall it has been a total team effort that has contributed to our successes so far.
We would like to congratulate the captain, the players and the management team for a job well done but wish to caution them that the job is not yet completed as we have three more matches to overcome the opposition prior to bringing home the bacon to the victory-starved Guyanese cricket nation.
Our captain has displayed very astute captaincy in these games and has continued to lead from the front with excellent backup from his bowling attack and his fielders since we have quite adequately defended our totals in these two games.
Our next encounter against powerhouse Jamaica should be treated as a dress rehearsal for the final and would determine whether we lead our Group at the end of the preliminary round and trust that our team would continue to execute their carefully thought-out plans on the field of play and emerge victorious in the end.
Once again, congrats to the Banks Malta Supreme Guyana cricket team!
Let's make winning a habit as our performance in this tournament will also determine our mindset and confidence for the upcoming Regional four-day tournament which starts in the next three weeks.