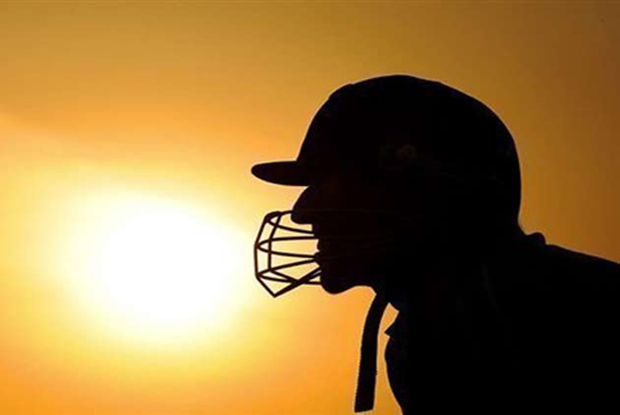 … Kumar tells cricketers, who departed for Trinidad yesterday morning
DESPITE the resignation of one of its selectors in Sheik Mohammed, who later distanced himself from the final 14, the Senior Selection Committee of the Guyana Cricket Board (GCB), headed by Rayon Griffith, came in for high praise last Monday night.
This was after Director of Sport within the National Sports Commission (NSC) Neil Kumar, congratulated Griffith and his team for picking one of the strongest Guyana teams in a long time. He said that in all his years of following Guyana's preparation he had never seen so much emphasis placed on physical fitness like this year.
He was speaking at the customary farewell dinner that was hosted by the GCB, prior to the team's departure for Trinidad and Tobago (T&T) yesterday morning, where they will be doing battle out of Group A in this year's West Indies Cricket Board/NAGICO Super50 tournament.
Prior to Kumar's remarks which were the feature for the evening, Honorary Secretary of the GCB Anand Sanasie said the team to his mind was one of the better selected teams to leave these shores in recent times and one which had undergone preparation for over one month.
Kumar told the players that the entire Guyana will be looking at them as they aim to give their country its 10th title at this level, He expressed satisfaction with the preparations provided by the GCB and opined that Guyana is in the tougher of the two groups.
The South Americans are grouped with 2015 World Cup qualifiers Ireland, defending champions Windward Islands and eighth-time past champions Jamaica.
"I wish to say to the sponsor that you will get accountability and mileage through the media as it is the most important thing. As for the team, I wish to join with the GCB Secretary Anand Sanasie to say that for the years I have been around, I have not seen so much effort placed in training.
"I wish to say that based on the physical fitness training that I saw, I was really impressed because if you are physically fit, then I feel you would be able to mentally focus better on your game and have the endurance to play the game better," said Kumar.
He added, "I think it is a very balanced team and we should give the selectors a big round of applause, as they have done well and with the calibre of batsmen you have, I don't see you not making runs for your bowlers to bowl at.
"You are in a very competitive group but I am sure the guys are a bit relieved that Jamaica skipper Chris Gayle and talismanic batsman Marlon Samuels would not be playing, along with Windward Islands' skipper Darren Sammy, so that should be smooth sailing for you, even though you have a tough assignment first up, against Ireland.
Concentrate heavily. All of you will be representing your country who will be looking at you, the Caribbean will be looking at you and the entire Diaspora will be looking at you also. So go out there, make yourself, the team and country proud and bring back the trophy," said Kumar.
Manager of the team Alvin Johnson also echoed the sentiments of both Kumar and Sanasie, saying the players have put in a lot of hard work and they are about to deliver, taking into consideration the meaning of the sport to all Guyana.
"Nobody likes a loser, everybody loves a winner. Even losers themselves don't like themselves after they would have lost and I don't wish to feel that at this point and time when we would have done so much, you go and disappoint our fellow Guyanese and the Caribbean at large," said Johnson. He expressed his delight when told the news of Griffith accompanying the team to T&T.
Meanwhile, beverage manufacturing and distribution giant Banks Malta Supreme came on board at the eleventh hour to offer sponsorship for the team which face Ireland in their opening match tomorrow at the Queen's Park Oval.
This is the first time Malta Supreme is sponsoring the team which is captained by Christopher Barnwell and Brand Manager Clayton McKenzie reminded that Banks DIH Ltd is always proud to support sports, stating that when the GCB approached the Company for sponsorship they immediately came up with Malta Supreme.
"We chose Malta Supreme because it is a non-alcoholic beverage with vitamins and honey added, to provide instant energy. We wish the team all the best and hope they are good ambassadors for not only the brand but for all Guyana," McKenzie noted.
The full Guyana team reads: Christopher Barnwell (capt.), Shivnarine Chanderpaul (vice-capt.), Robin Bacchus, Ronsford Beaton, Devendra Bishoo, Anthony Bramble (wkp.), Royston Crandon, Narsingh Deonarine, Assad Fudadin, Trevon Griffith, Leon Johnson, Veerasammy Permaul, Ramnaresh Sarwan, Paul Wintz, Esaun Crandon (coach), Alvin Johnson (manager).
(By Calvin Roberts)