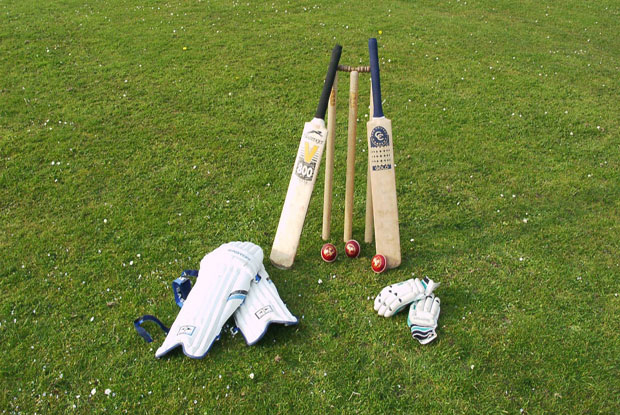 BCB and RHTYSC assist six clubs to establish mini libraries
AS PART of their Diamond Jubilee celebrations this year, the Berbice Cricket Board (BCB) in conjunction with the Rose Hall Town Youth and Sports Club (RHTYSC) last weekend donated $500 000 worth of books to six cricket clubs in Berbice under their 'Say Yes to Reading' programme.The presentations were done to Bush Lot, Blairmont, Young Warriors, Whim, Chesney and Rose Hall Canje Cricket Clubs.
Secretary/CEO of the RHTYSC and Chairman of the Special Events Committee, Hilbert Foster, said the BCB and his club were determined to make sure that every cricketer in the Ancient County develops a love for reading as it was the best way to produce an educated mind.
"Too many young cricketers are only interested in playing the game alone," said Foster, who added that with all the technologies involved together, along with dealing with the media and sponsors, it was very important that all players be educated and well informed.
He challenged the administrators of the different clubs to make sure that the mini libraries are established as early as possible and that the young cricketers benefit from them, adding that at least 10 other mini libraries would be established at other clubs during the Diamond Jubilee year.
First vice-president of the BCB, Anil Beharry, stated that clubs in the Ancient County should be proud of the outstanding work of the BCB, as it was making a positive difference on and off the cricket field and urged them to place special emphasis on improving the educational background of everyone of their membership.
President of BCB and RHTYSC, Keith Foster, stated that both organisations, which he had the privilege of heading, would continue to make massive investments into education as it was the key to success.
The BCB, the proud president stated, was one of the few cricket boards in the Caribbean which invest heavily in every aspects of their cricketers' development. The representatives of the six clubs expressed gratitude to the BCB and pledged that the mini libraries would be established shortly and be open to youths in their areas.