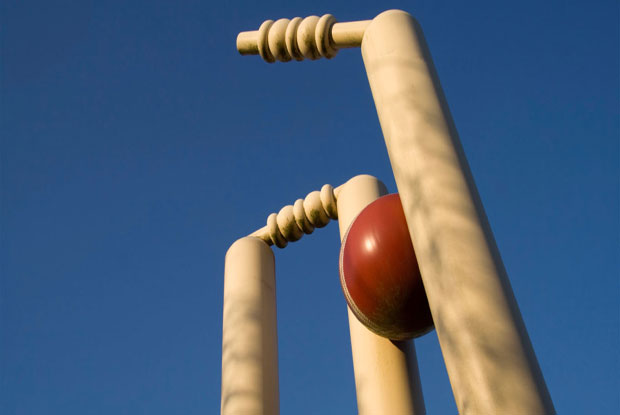 THE CHEDDI Jagan Street, New Amsterdam office of the Berbice Cricket Board (BCB) would now be easily located by visitors after the Rose Hall Town Youth and Sports Club and one of its official sponsors, Bakewell, handed over an impressive modern signboard. The 8'x4' signboard would welcome visitors to the BCB's office and was described by BCB secretary Angela Haniff as a welcome gesture by the Club and Bakewell.
Secretary/CEO of RHTYSC Hilbert Foster disclosed that his Club was totally dedicated to the overall development of Berbice cricket and because of this has invested heavily in the development of cricketing talent in every area in the Ancient County.
In the history of cricket in Guyana, Foster stated no club who has assisted to develop a cricket board or sister clubs as the RHTYSC has done over the last two years with the BCB.
The club has raised millions of dollars for the BCB's off-the-field programmes and cricket tournaments and has also assisted over 100 young cricketers and cricket clubs in Berbice with gear, equipment and education materials among other items.
He used the opportunity to call on other established cricket clubs to stop their criticism of Berbice cricket and to start assisting less fortunate clubs and cricketers in an effort to develop the game, not only in Berbice, but Guyana and the West Indies at large.
Foster disclosed that the RHTYSC would assist Berbice's cricket in a massive way during 2014 and over thirty cricket clubs would receive assistance during the year as Guyana's leading youth and sports organisation is determined to assist others to enjoy success.
Haniff expressed gratitude to General Manager of Bakewell, Rajin Ganga, for his assistance and also hailed the RHTYSC as a true friend of Berbice Cricket.
She expressed pleasure that the BCB office would now be easily identified via the very impressive signboard and also hailed the 'Say No to Drugs and Yes to Life Message' that is on the signboard.
The BCB, she stated, is very firm on its anti-drugs stance for youths and the signboard would assist to spread that message and sometime this month, the BCB and RHTYSC would join hands again to distribute coaching kits and other items to several clubs in Berbice.