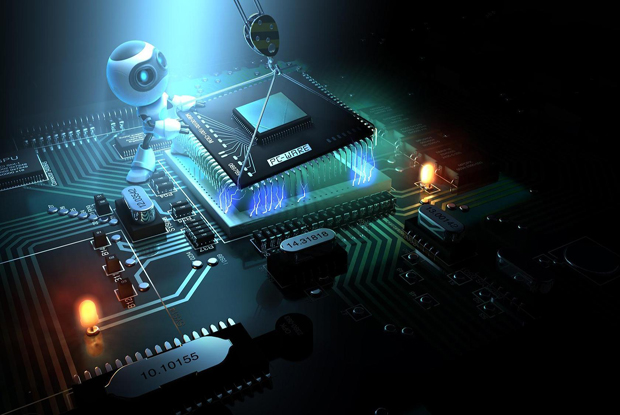 THE last 12 months have seen some amazing consumer 'tech' hit the market, and don't let anyone tell you otherwise.
Whether it's laptops with 12-hour battery life (my favourite, by the way); two genuinely 'next-gen' gaming consoles; 64-bit smartphones; or astonishingly powerful tablets, it's been a year of dramatic leaps forward.
As ever, there is too much to include on one list alone, which is why I've compiled our desired laptops, cameras, phones, tablets, etc. But if you're just looking for a summary of the best gadgets of the year, this is as good a place as any to start.
Sony Alpha A7
For a relatively low cost, the Sony Alpha A7 blends the flexibility of an interchangeable lens system and a full-frame sensor with a small, compact size. It's a breakthrough device, and while it's not perfect — the battery life could do with a little boost — it's a remarkable re-think of how cameras are supposed to work.
iPhone 5S
With the same ultra-clear Retina display as the iPhone 5, but a new fingerprint sensor; a seriously impressive 64-bit A7 chip; an improved camera and a new gold design option, this is the best iPhone ever made. And with its consistent market-leading 'app' selection, easy-to-use OS, and delightful design, it's hard to argue against its being one of the very best gadgets ever made, too.
Apple MacBook Air 13-Inch
A light but powerful compromise between the heavier MacBook Pro and the iPad Air, the new 13-inch MacBook Air has an incredible 12-hour battery, and an Intel Haswell chip, and is just as light and portable as ever. A stunning machine for anyone on the go. Anywhere, anytime, this is my tech choice for 2013.
Xbox One
The new Xbox One is a bold, unfinished but awesomely powerful statement of where Microsoft wants gaming to go. Microsoft has done a marvelous job with this device, making it one of the world's best gaming devices … Ever.
HTC One
The HTC One is probably the most beautiful smartphone on the market; and is also the most intelligently designed. With twin, front-facing speakers, it's the best choice for watching movies, and its 4MP 'Ultra Pixel' camera punches above its meagre pixel-count suggests its pictures are second to none.
Lenovo Idea-Pad Yoga 13-inch
According to Laptop Magazine, "the Idea-Pad Yoga is an able contortionist, blurring the line between laptop and tablet, while enabling users to explore the full capabilities of Windows 8." We agree. With a bright touchscreen, an 180-degree rotating display, and an all-important sturdy hinge, it's a decent bridge between tablet and laptop.
iPad Mini With Retina Display
The iPad Mini with Retina display doesn't come cheap. But on the other hand, it has the same screen resolution, processor, and other internals as the larger iPad Air, but is smaller, lighter and cheaper at £80. It's a stunning tablet, and though it's pricier than other 7-inch devices, it's got the benefit of Apple's amazing 'apps' selection.
PS4
You can't buy a more powerful games machine anywhere in the world than this. Yes, it lacks games right now, but if it's been a few years since you gave FIFA, Assassin's Creed and Battlefield a go, there's more than enough to keep you busy until Destiny and Watch Dogs come out in 2014.
Kindle Fire HDX
The new Kindle Fire HDX tablet comes in both a 7 and 8.9-inch version, and both are tasty upgrades. The 7-inch has a 1920 x 1200 display, a quad-core processor, LTE, all the Amazon services you'd expect, plus a new 'Mayday' support service for new users. The 8.9 has an even more impressive 2560 x 1600 display; and still comes in lighter than an iPad Air.
Google Chrome Book Pixel
Google's Chrome Book Pixel has the best screen we've ever seen on a laptop – and features stunning hardware design. It only runs the browser-based Chrome OS, however, and as such is severely limited in what it can actually do. But for the right kind of user, it's a wonderful machine.
iPad Air
The new iPad Air from Apple is an incredible new upgrade to the tablet you know and love. It's far lighter and thinner, has an upgraded processor, and in our review, it's nothing short of a "masterpiece". If you have some dollars to spend on a tablet, spend it on this.
Samsung Galaxy Note III
The Note III is huge, but it's beautiful; and for the right user, one of the very best devices on the market. It's got a 5.7-inch screen, though with the same 1080P resolution as the Note II, while adding a Snapdragon 8000 quad-core processor, some new software enhancements and a few new S-Pen functions into the mix. If you're looking for a giant note-taking phone, this is still your best bet.
Microsoft Surface Pro 2
Microsoft's new Surface Pro runs a full version of Windows 8.1, has an improved kickstand and an excellent display and can do pretty much everything your tablet and your laptop can do.
The Olloclip
The Olloclip is a brilliant little device which connects to your iPhone in seconds, and gives you access to four new lenses which change the type of picture you can take, without altering the quality. You can get a fish-eye, wide-angle, macro-10x and macro-15x lens in the one little unit.
Off course, there are many more gadgets to put forward, but, as is the old saying, 'Too much of one thing is good for nothing'. Let's see what 2014 has in store for us; Im sure it will be exciting.