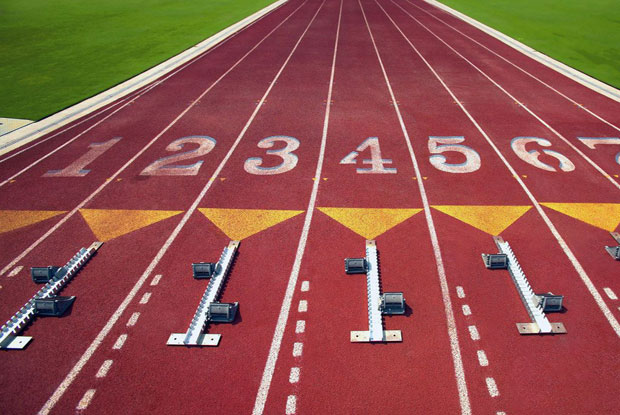 DISTRICT 11 (North Georgetown) won the Champion of Champions title of the Guyana Teachers Union (GTU)/Ministry of Education (MoE)/Digicel sponsored 53rd Annual Cycling, Swimming and Track and Field Championshipsk, which concluded at the Providence National Stadium on Friday night.District Four (East Coast Demerara) athlete Jason Yaw smashed yet another record on Friday night when he returned 49.9 seconds for the under-18 boys 400-metre, eclipsing the 51.3 seconds mark set by Shaquille Smartt of District 10 (Upper Demerara/Kwakwani) at the same venue last year.
That year also, Yaw set a new time for under-16 boys 400-metre when he registered 51.8 seconds.
The under-18 boys' 400-metre gold medal performance adds to Yaw's under-18 boys record breaking performance in the 200-metre race on Thursday when he broke Samuel Doris' record of 22.5 seconds by clocking 22.0 seconds flat.
The previous day he won the under-18 boys 100-metre race.
On Friday also, North Georgetown's Avon Samuels won a sprint double by winning the Under-18 girls 400-metre in a record breaking time of one minute 00.2 seconds to eclipse the one minute 00.4 seconds set by New Amsterdam's Melissa Byass last year.
North Georgetown's Jevina Sampson completed a sprint treble on Friday night when she added the under-16 girl's 400-metre gold medal to her 100 and 200 metres' gold winning performances. She returned 59.7 seconds for the 400-metre race.
North Georgetown accumulated 65 points in retaining the championship title which they wrested from District 10 (Upper Demerara/Kwakwani) last year.
The 65 points were registered from the cycling, swimming and track and field championships which were conducted over a four-day period (November 19-22).
District 10 ended on 62 points to occupy the second position, while District 6 (Corentyne) placed third with 53 points.
District 3 (West Demerara) and District 7 (Bartica) tied for the fourth position with 48 points each, while District 12 (East Georgetown) placed fifth with 47 points.
Upper Demerara/Kwakwani dominated the student's athletes' track and field aspect of the championships, emerging winners with … points, while North Georgetown placed second and District 4 (East Coast Demerara) finished third.
North Georgetown won the swimming championship for a second consecutive year by recording 377 points. District 10 placed second with 258 points, while District 7 (Cuyuni/Mazuruni) ended third with 206 points.
In the cycling championships, Corentyne comfortably emerged winners ahead of North Georgetown and Upper Demerara respectively, while District 3 (West Demerara) created history by winning the teacher's title for the first time in the 53-year history of the Championships. East Georgetown placed second and Corentyne third.
Written By Michael DaSilva