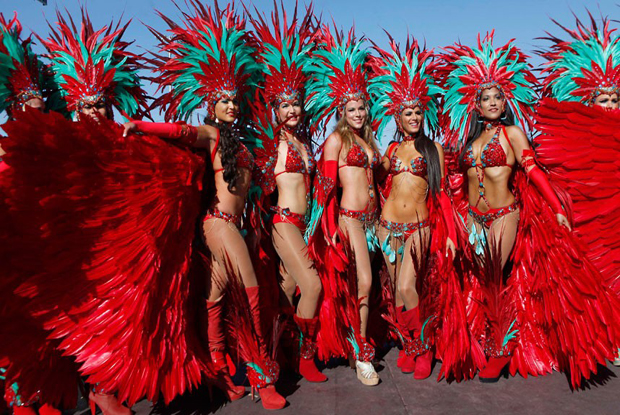 Written By Michelle Gonsalves
MINISTER of Culture, Youth and Sport, Dr. Frank Anthony urged respect for Guyana's culture during Mashramani 2014 launch under the theme "Cultural Folklore, Celebrating 44" last Friday outside the Culture Ministry's headquarters on Main Street, Georgetown.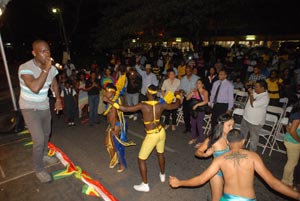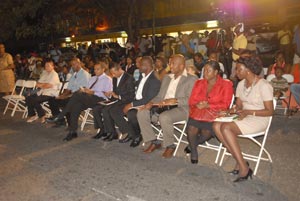 He admonished his audience not to be ashamed of, but to respect, Guyanese culture, pointing out that as people become more sophisticated they tend to view those things with which they grew up with disdain.
Anthony noted that Guyanese should use national celebrations as a way to portray our culture. "If we don't understand our history, if we don't understand our heritage, then I'm afraid we will be losing bits and pieces of our identity," he declared, as he warned that without an identity, we would not have that safe anchor as a people. He exhorted Guyanese to have self-confidence, and he said that what brings self-confidence is our culture.
He implored those present to preserve masquerade bands, saying that those bands are important to us as a people, as masquerade music and dance started during the colonial period, when persons who came as slaves worked to preserve their culture. "If we lose it, then we would be losing an important part of our history," Dr Anthony exhorted.
He noted that the steel pan music form, which was once endangered, is now seeing resurgence because of investments that were made through the National Music Programme and the Republic Bank (Guyana) Ltd, which had offered steadfast support.
The minister said that by coming out to these events and paying a small fee of maybe $100 dollars, we are supporting 'giving back' to the community, as steel pans will be purchased.
He said Mashramani is a time when we come together as a people and celebrate our successes, and he underscored that it is the period of the year where the most songs are created.
Citing the Soca, Calypso and Chutney music competitions of the period, Dr. Anthony said the Culture Ministry is working on an indigenous song competition to be staged as early as Mash 2015, wherein people would present songs in Amerindian languages such as Patamona, Wai-Wai or Akawaio.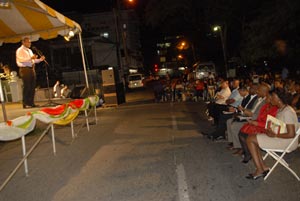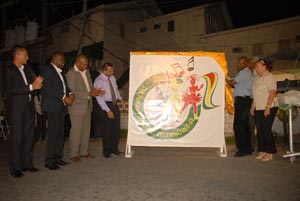 The event was attended by the visiting delegation of Surinamese Parliamentarians. Other highlights included a "Capadulla Wine" dance by children of Moraikobai. Coming all the way from Linden "The Flame of Hearts" drummers entertained with the rhythmic beating of African drums, while 2013 Junior Calypso Monarch Niossi Alsopp appealed to the youths through calypso.
Chutney monarch 2013, "Young Bill Rogers" also known for Calypso music, sang in both genres, to the delight of those present. Another veteran of the stage, reigning Soca Monarch Jumo 'Rubberwaist' Primo gave some dancing instruction.
Of course, the show would not be complete without Michael Khan "Old Man Papi", who stayed in character from start to finish.
A tantalising display of some Mash costumes which would be available to revellers wrapped up the nights proceedings, with Maxi Williams's "Taste of the Caribbean" for ANSA McAL and Serna McGraedy's "Love and Colour" for the Excite Band being the two featured collections.