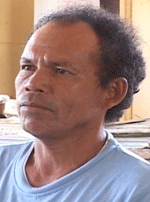 JUST when we thought that our country was running out of emerging literary scholars and authors, a Guyanese born and bred author has emerged as the most followed Caribbean writer of all time, on the Amazon Kindle platform.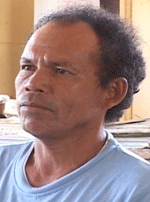 With 17 published full-length books, and dozens of other literary works, Guyanese novelist, educational author and poet, Dennis E. Adonis, has certainly secured a permanent placed in the hallways of literary history, by cementing his status as arguably the most widely published and highest paid Caribbean book writer in his time.
With over 20 book publishing agreements up his sleeve, and a high-paying technology writing assignment with global tech giant, Yahoo.com, Adonis has found himself on a literary honey-field that may seem potentially evasive and almost unachievable for most Caribbean authors.
Unlike the average Guyanese writer in the past, who have always had to struggle with two or three additional jobs to supplement their book earnings, Dennis Adonis has so far been able to live almost exclusively from the earnings of his book writing accomplishments.
But the fact that the foundation of his book-writing success is a little more than two years old, begs the question of where it all started, and how did he achieve such a large book collection in such a short time.
The Guyana Chronicle exclusively caught-up with the busy author and was able to get some questions answered.
How it all began
Adonis felt that he had the capability since in his early school days, and he always excelled at literature. His big break however never came until he was contracted by AG Software in the United Kingdom to deal with other companies.
Using his natural versatility, he produced brilliant instruction manuals. Before his contract ended, it was discovered that a more extensive manual was needed, and Dennis effortlessly produced that too.
The extended manual was an 8.5 x 12 text book size.
By the time it was produced, Dennis had written eighty pages of information, and both the company and his colleagues were impressed. They encouraged him to strive for great heights in his line of work.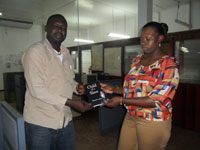 He was also motivated, and looking at CXC books used in schools, felt the content was weak. He felt they needed something more informative and effective, and this was another reason that drove him into writing.
The talented writer later approached Learning Tree Publishing (they published learning content that benefits a wide scope of people) with his work, and they adored it, along with his very impressive resume. They requested a script for perusal and it was dutifully supplied in due time.
The script was later extended to 74 pages, and they liked it.
This caused them to consult with other curriculum developers who were pleased to know that another author was focusing on information technology.
Word of his talent began to meet the elite in the world of literature and not surprisingly, Dennis was asked to do a presentation in London to satisfy the academic diaspora that his capability was worthy of their support. Learning Tree liked his work, and a memorandum of understanding was then signed between the two parties.
Soon after Dennis returned to Guyana and with a team of three put together that book.
The first script was submitted, and more intense work began in the U.K., in terms of putting the text book together. A draft copy of the text was done and it was presented with a press release.
Disaster struck
Then his publisher informed him that persons wrote negative e-mails to the Caribbean Examination Council about him being involved in what they described as unsavoury acts.
This, Dennis said, referred to some difficult, unpleasant elements of his past. Dennis was devastated and wanted to give up, feeling the job was not for him.
"I was crushed and just could not find the strength to move forward. The contents of the e-mails were shown to me and it sent me plummeting into a chaotic world of depression, caused by their destructive motive. Two of my staff even abandoned me when this happened.
Luckily the publishers were not interested in his past, and mustering strength, Dennis struggled and submitted the final premedial document to the Learning Tree entity. Others came on board and he was again motivated. Quite soon after, the next book was released in the UK, 'Mastering Information Technology for CSEC/CAPE', in December, 2011. And it indeed received rave reviews. Dennis was still suffering from the onslaught of the e-mail and so did not attend the official launch of the book in Jamaica. Commendations were however sent to him via email.
He acknowledged this, and he turned down other invitations from the Ministry of Education in The Bahamas when he was asked to do a modified version of the same text for them.
Today that text book has been quoted over 27,000 times in SBA's. Students even ordered illegal copies of the book. Downloads of the text book in Jamaica netted over 24 000, while in Trinidad and Tobago some 12 000 illegal downloads were recorded. Sales of the text books have been very successful and Dennis is presently doing a 2013 version of that text.
Soon after that he wrote 'Boyhood Days', Books 1 and 2, which is vivid creole literature.
Heeding the call of his ever creative mind Dennis began writing novels and, 'The Pastors Wife' and Child Of A Slave, a historic fiction that documents the life of Cuffy before he was brought to Guyana as a slave. The latter was a collaboration among the writer, UNICEF and the Government of Ghana. This book was published in both English and the native tongue of Ghana.
'An Introduction To Windows 8' was another successful book, and this was the first reference manual to be produced to provide instructional guide to this system. Then came the exiting 'A Guide To Better Sex', followed by his first poetry piece, 'Sea of Sorrows' which is really a poetic anthology of composed poems, published in 2012.
Then came 'Anatomy of a Serial Rapist', followed by 'Till Death do Us Part'.
Sometime later, Dennis was invited to work on a children's book project, allowing young children to learn computer. He worked with several overseas illustrators and did 'An Introduction to Computer for Children, 2 to 4'. Introduction to the Internet for students 5 to 8 followed, and these were all full colour illustrated children books that have been translated into four languages. They are doing well on the international market.
A little more about our writer
Dennis Adonis is a Guyanese-born computer software engineer, recording artiste, educational author, novelist, and contributing writer on Information Tehnology at Yahoo.com.
Now taking a backseat after giving up his various commercial pursuits, Adonis spends most of his time developing and testing software for a range of outsourcing companies, in addition to developing interactive software tools aimed at delivering e-learning content in a more user-friendly environment.
In his spare time, he sits at his computer writing books, and has penned over a dozen books so far, while another three are scheduled for release during the later part of 2013.
His love for Caribbean literature and Historic writing has also seen him publishing novels that centre on Caribbean culture.
He currently seeks to expand his authoring portfolio in addition to indulging extensively in music recording. Further information on his books can be found by visiting his website at: www.dennisadonis.net or his blog at: http://www.dennisadonis.com
He also maintains a site with his entertainer portfolio at: www.dennisadonis.net/themusician
While the lesbian-laced book, "Till Death Do Us Part" has now emerged as his world-wide bestselling novel. Dennis is more optimistic that his first political hard-cover piece entitled, "Ten Letters to Obama", would be talked about when it is pre-released on the July 04, 2013, in New York.
Two other family-role books, 'How To Deal With Broken Relationships', and 'How To Survive Separation and Loneliness', will be launched in Australia in early October, 2013, initially for publication by Kobo Publishing.
His final book for 2013 "LFS Burnham – By Appointment to Her Majesty", which is a semi-memoir and investigative hard-cover novel on 1960's Guyanese politics, is already slated for a UK launch at the British Public Library in mid-December.
Regarded as a Caribbean literary role model by the United Kingdom's Royal Society of Literature, Dennis Adonis told this publication that after this year, he intends to take a three-year pause from all book writing, so as to give him some time to complete his Law Degree with the University of London, via its international students programme.
Mr. Adonis lives primarily between Guyana and England, and is father of five.