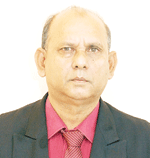 THE recent spate of school violence can be curbed by implementing rigorous campaigns in schools along with strong parental guidance and supervision in the home.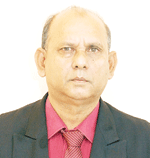 These views were expressed by Project Coordinator of the Guyana Improving Teacher Education Project (GITEP), Tota Mangar in a recent interview with the Guyana Chronicle.
According to Mangar, the role of guidance and counselling, and school welfare officers are very important at this point in time. He also pointed out that this spate of violence is due to the lack of adequate parental control and other external vices in the society while these children are growing up, highlighting issues such as drug pedaling.
Mangar indicated that modern day influences such as the television also contribute to the perpetuation of this issue.
In this recent surge of violence in schools, a number of students have been seriously injured while some have even lost their lives.
One such incident occurred in January when Shane Hackett, 13, a Form 2 student of Dolphin Government Secondary was stabbed in the back during an altercation with another boy at school.
Also in early February, 13-year-old Neil Miggins, a Form 1 student of Patentia Secondary was stabbed in the head by a fifth former, after he was running down the school stairs and accidentally bumped into the older student.
Joshua Hubbard, a Grade 3 pupil of St. Margaret's Primary, lost his life after he was pushed down the school stairs for refusing to give another boy the rose he bought for his mother for Valentine's Day.
Negative impact of violence
According to a 2006 report by the United Nations Children's Fund (UNICEF) on a study of violence against children, violence in schools can have major impact on students in several ways.
The report stated that violence in school can have a physical impact, cause psychological distress, permanent physical disability and long-term physical or mental ill health.
Additionally, according to the report, studies from many different countries confirm that the social impact of corporal punishment and all other forms of violence against children at school are invariably negative.
In regional consultations  during  the study conducted for the compilation of the report,  it was observed that  physical and psychological punishment, verbal abuse, bullying and sexual violence in schools were repeatedly reported as reasons for absenteeism, dropping out,  and lack of motivation for academic achievement.