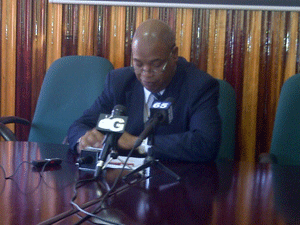 –standard bidding document revised
MINISTER within the Ministry of Finance, Bishop Juan Edghill, announced yesterday afternoon that Guyana will witness a significant landmark on Thursday and Friday. He was referring to the Ministry of Finance and the Government of Guyana hosting two major symposia to educate the major stakeholders in the 10 administrative regions and in the nation as a whole on the new revised tender and procurement document.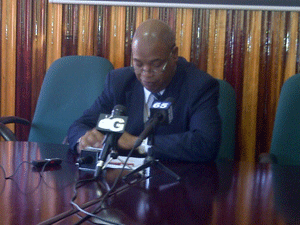 The first day symposium, Thursday, to be held at the Guyana International Convention Centre at Liliendaal, Greater Georgetown, will see all the suppliers of goods and services, and national bidders and evaluators meeting to discuss the new document.
On Friday, the session will commence at 08:00 hrs with registration, and will follow the national consultation with all the contractors, consultants and other stakeholders; and will see a number of presentations from local, and international experts in procurement. A panel will be opened to answer questions, and supply information on all aspects of the subject.
Minister Edghill indicated that the new document is user-friendly, and is expected to be used by all. He noted that the Finance Ministry and the National Procurement & Tender Administration Board will adopt the principle of the best person for the job being awarded the tender.
He explained that, in the past, bidders were not bidding for contracts, since they felt that they would not have been awarded those contracts. What will now obtain would soon put paid to that misconception.
Asked about the Public Procurement Commission and the e-procure website being into operation, he explained that the commission would soon be put into operation, but he could not give a definite time frame.
In the case of the website, Minister Edghill noted that it was a problem of management and policy, where the website updating was not done by the Finance Ministry but by the Government Information Agency (GINA). Nevertheless, he assured the media that this website would soon be fully operational.